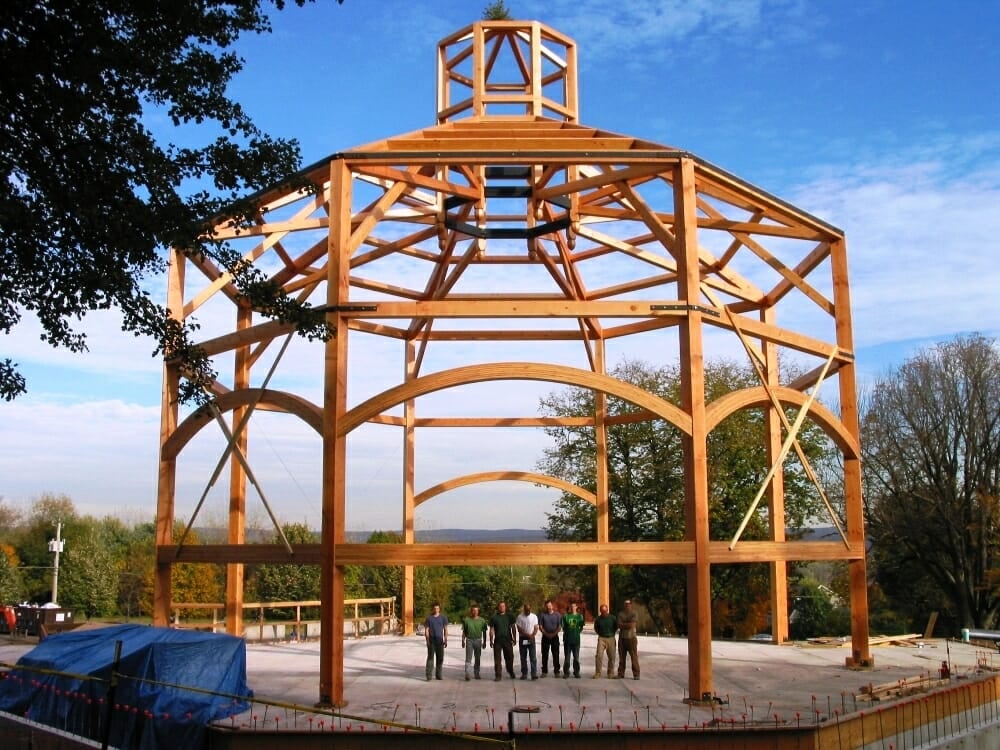 From time to time, our growing company needs talented new employees for: Timber Framing, Post & Beam Work, Carpentry, Sales, and Designer positions.
As of December 9, 2016 we are looking for experienced timber framers, apprentice timber framers and a Junior Structural Engineer.
If you are interested in employment at VTW, please send resume to: Vermont Timber Works Inc. 16 Fairbanks Road, North Springfield, VT 05150. Or, Please E-Mail your resume.