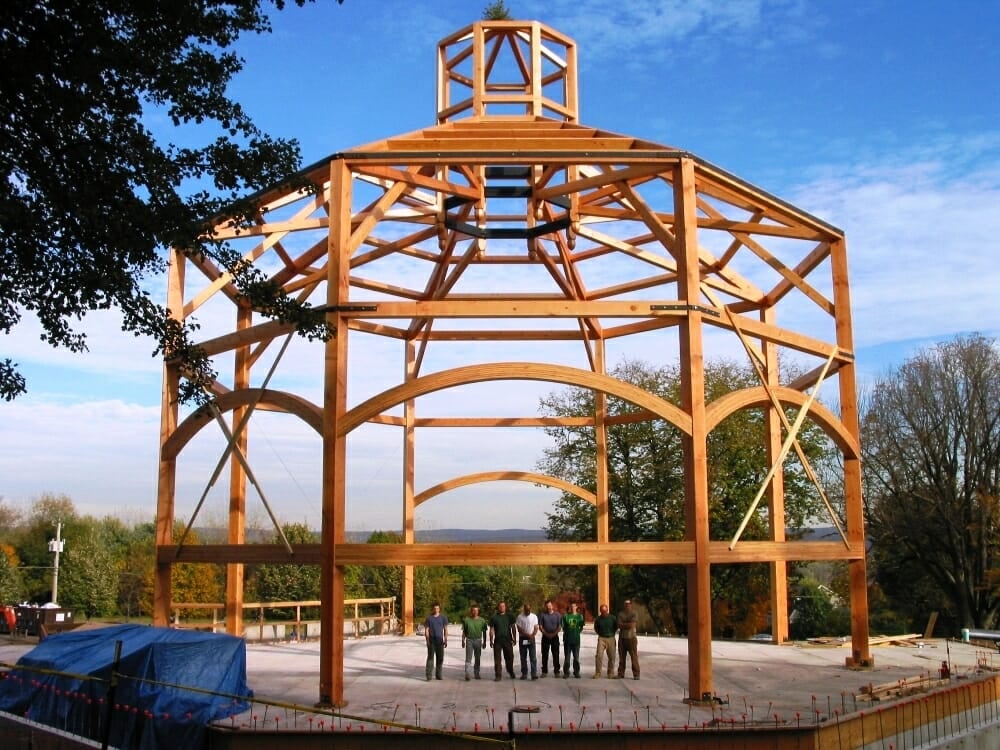 From time to time, our growing company needs talented new employees for: Timber Framing, Post & Beam Work, Carpentry, Sales, and Designer positions.
As of March 29, 2016 we are looking for person to sand and finish timbers.
If you are interested in employment at VTW, please send resume to: Vermont Timber Works Inc. 16 Fairbanks Road, North Springfield, VT 05150. Or, Please E-Mail your resume.