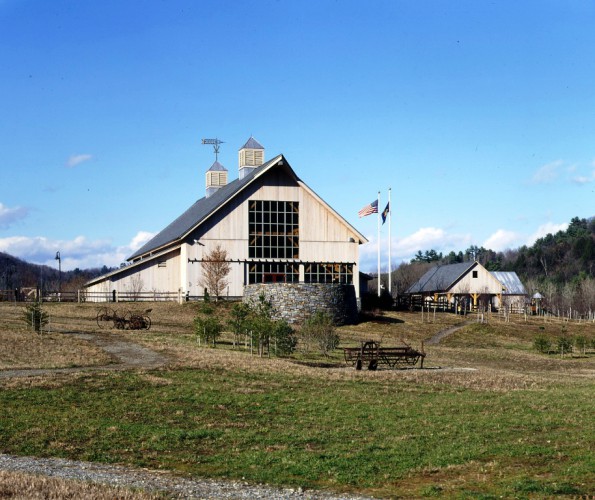 This barn was custom built in the style of old Vermont barns. It's located in Southern, VT on Interstate 91 North just past the Massachusetts border.
The State of Vermont has done a great job setting up the Welcome Center like a mini-museum with information about various towns throughout Vermont. There are computer stations linked to Chambers of Commerce and displays of centuries-old rural traditions.
We worked with architect Jeff Goldstone and Tim Smith of Tim Smith & Associates, Dufresne-Henry Engineers, Neagley & Chase Construction and Munson Earthmoving on this wonderful project.
All of our frames are handcrafted to meet exact project requirements and we enjoy working with our clients to make sure the details – from design to finish – are just right.
If you like this timber frame barn, or have any timber work questions, we invite you to get in contact or ask an expert!
Have a Question?
EXPLORE THE BARN - THE INTERIOR
EXPLORE THE BARN - THE FRAME
SEE THE PROCESS - ASSEMBLY & RAISING
After a timber frame has been fabricated, our crew often travels to the job site to assemble and raise the frame. The same people who cut the frame do the assembly.
Have a Question?