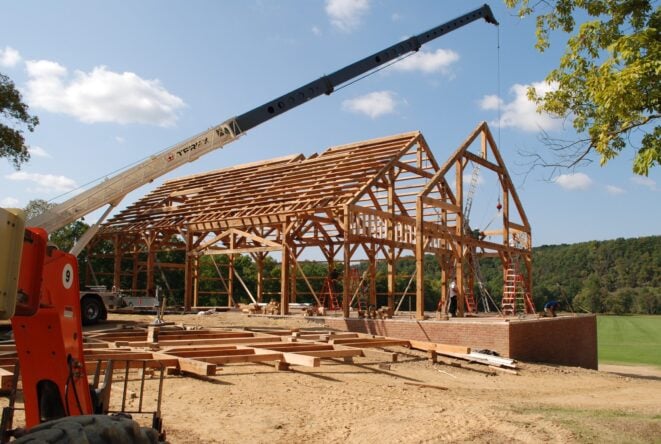 The Timber Framing Process
We created this page to help you better understand our framing process from conceptual design to the final installation of our products.  The process includes preliminary design, engineering, creating shop drawings, ordering the timbers from the mill, fabrication, assembly and raising. We use the latest in architectural computer design, but still handcraft our timber frames the old-fashioned way because, simply put, it is the best way. As you can see from the photos, our craftspeople carefully select, orient, and cut each piece of timber and produce an elegant, strong, truly impressive finished product. Our timber frame process is based on extreme attention to detail, integrity and dedication to the craft.
Contact
We want to make your post and beam vision a reality! Call us at (802)886-1917 or contact us online today for a competitive price and exceptional customer service.
Our friendly sales people are eager to hear your ideas, make suggestions, answer any questions and help you add beautiful beams to your home, business or community structure.
One more thing, take a look at the YouTube clip of a barn raising in Pennsylvania. It shows that, when you work with Vermont Timber Works, the end result is a structure that is solidly built, handsome, dramatic and entirely one-of-a-kind.