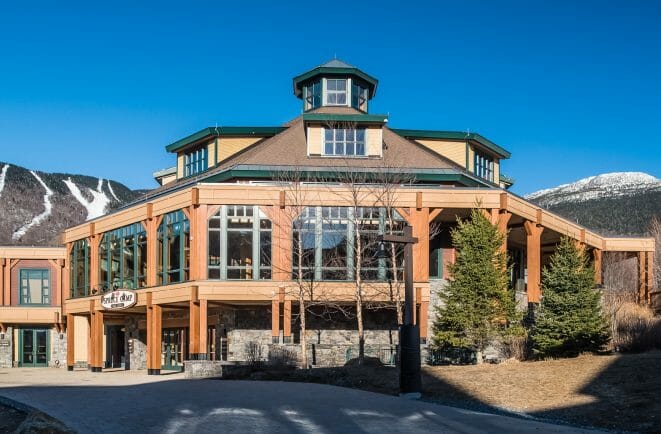 Build a Beautiful Ski Lodge
There is something wonderful about a handcrafted, timber frame ski lodge. Ski Lodges are grand and majestic, almost mimicking the mountains they are built beside, yet they are also comforting and promise warmth and rest after a long day on the slopes. A Lodge should complement its natural surroundings while not trying to overpower them, and it should be made out of high-quality, durable materials.
Build
With a Custom Shop
Custom design your Timber Frame Ski Lodge with Vermont Timber Works and ensure your lodge is truly one-of-a-kind.
Get Started
The Process
We will work with you, architects, contractors or other building partners from concept, to design, to installation. You can come to us with plans, sketches or an idea and we will collaborate with you to develop the design for your handcrafted Timber Frame Ski Lodge. Our clients and building partners value us for our expertise as well as our ease of communication.
Ski Lodges Portfolio
Vermont Timber Works has had the pleasure of constructing timber structures for three different ski resorts. Each project was a completely different and completely custom design. Let us design something custom for you.