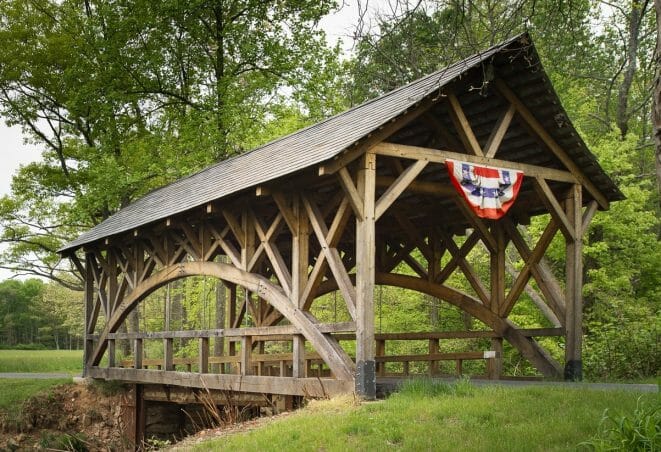 More Timber Projects
Many folks think timber frames are only used for interior spaces, such as homes, businesses, barns, churches and community centers. They are also ideal for outdoor locations and can augment any garden, entrance, dock, public park, walkway or transportation hub.
When you scroll through these Heavy Timber Projects, you will see a variety of other types of timber frame projects and features—such as custom scrollwork, elegant columns and architectural genres—that can instill a distinct historical look in your garden, lakeside property, walkway or riverbank. Some of these other structures include:
• Pergolas, gazebos, pool houses and other outdoor areas that are separate from the main house, perfect for entertaining or a quiet refuge.
• Patios, porches, decks, verandahs, terraces, porticos, Arizona rooms (screened porches) and other structures attached to a main building.
• Entrances, vestibules, atriums, corridors, hallways, even an office or hotel lobby.
• Boathouses that can support an overhead boat lift while adding a bold focal point to your dock.
• Structures for public use, such as bridges, bus stops, recreation, picnic or rest areas.
Harmonious with the environment, aesthetically beautiful and serving a utilitarian purpose, timber frames can be the perfect solution to a number of unique open-air needs.