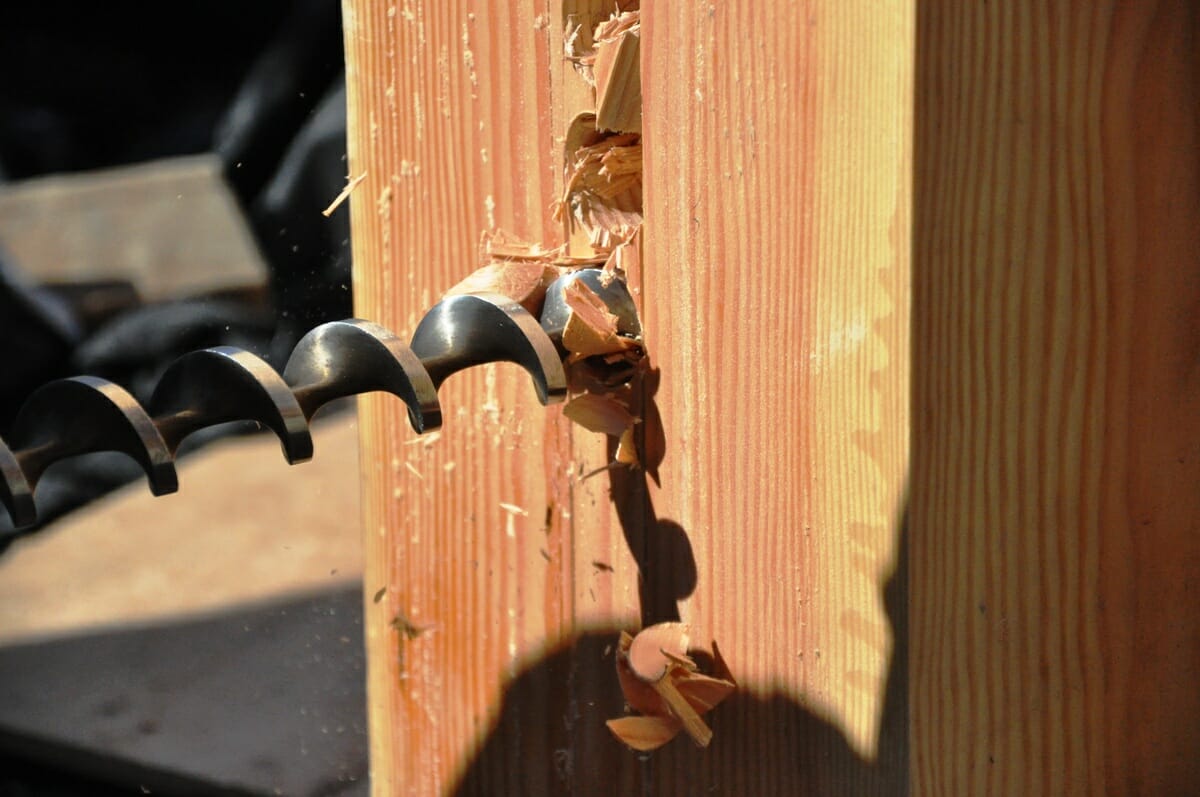 At Vermont Timber Works we still handcraft all of our frames using classic timber framing tools like framing chisels, mortising machines, beam saws, peg drills, slicks and more.
While many other timber framers have started using automated equipment for fabrication, we have found that it is still better, and more accurate, to use hand tools.
For design, we use state of the art computer CAD programs and develop detailed shop drawings. Then we use cutting tools to fabricate each timber individually and precisely.
Scroll down the page to see some of the tools we use to fabricate custom timber frames. Click here to download a list of tools that we bring onsite to raise a timber frame.
Have a Question?
CLASSIC POST & BEAM TOOLS
The following slides detail the different tools used to handcraft timber frames, from the beginning stages when the timber is still in log form, up to the final steps of using chisels and mallets to cut beam details.
Have a Question?