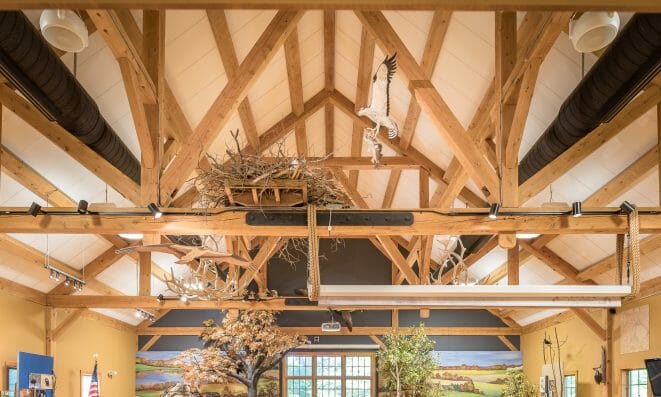 What is Timber Framing?
Timber framing is an age old method of building with timbers that connect with mortises, tenons, dovetails and shouldered joinery. The frame forms the skeleton of the building and supports the walls, floors, and roof. While timber frames are valued for their bold elegance and overall visual simplicity, there are virtually countless steps in creating that look. Each requires consummate expertise in design, engineering, aesthetics, and craftsmanship, and we created this page in order to help you learn as much about the process as possible. Click on the links to learn about timber frame styles, different wood species, and finishes used in timber framing, the building process, joinery and connections, the engineering of timber frames, and to find information for architects including specifications and sample shop drawings.
Customer Service
At Vermont Timber Works, we will explain every step so that you can learn as much as possible about how your home, business, church public building or other type of structure will be built. We also promise outstanding customer service and competitive prices. Call us at (802)886-1917 or contact us online. We want to hear about your timber frame project!