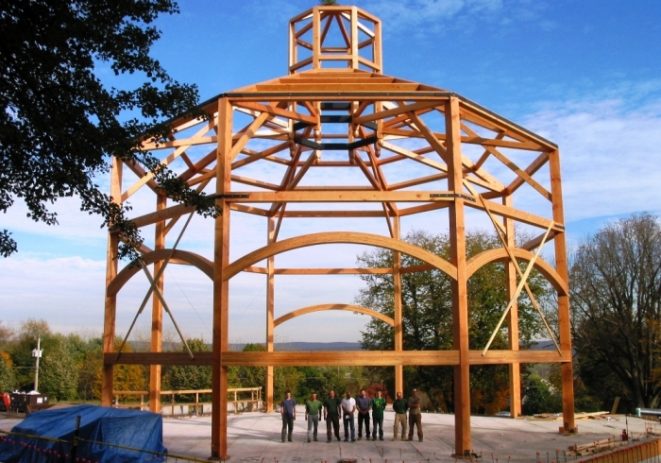 Vermont Timber Works has openings for skilled craftspeople who want to learn how to timber frame. We will train experienced woodworkers or carpenters. Duties include reading shop drawings, cutting mortise and tenon joints, planing and finishing timbers, moving material with the forklift, packaging beams for shipment, and traveling to help erect the frames.
We also have openings for Apprentice Timber Framers that we will train in our shop in North Springfield, VT.
VTW is an equal opportunity employer. We offer competitive pay, six paid holidays, paid vacation after one year, single person health insurance after a trial period, and a Simple IRA plan after six months.
To Apply:
Please apply using the form below
or email [email protected] with your cover letter and resume.