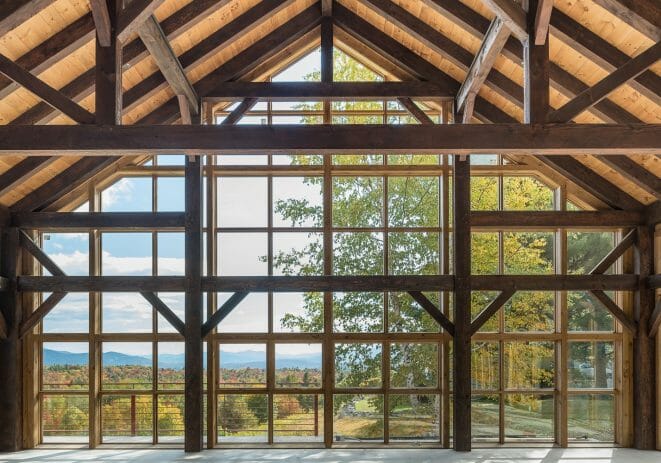 Build A Post and Beam Barn You Love
Barns are unique, versatile, and often massive structures that can be designed in any number of ways for a broad range of uses. Since 1987, Vermont Timber Works has been the leader in Timber Frame barn design and construction all over the USA and Canada. Whether you're interested in a Timber Frame Barn, a Post and Beam barn, or a Pole Barn, VTW can build a barn customized for you.
Work
with a Custom Shop
Vermont Timber Works custom designs and builds timber frame barns for customers all around the country.
Get Started
The Process
The process of designing your timber frame barn at Vermont Timber Works is simple and collaborative. We work with you from concept, to design, to installation. Tell us all about the ideal function, aesthetic, and location of your barn and we will create a practical, beautiful custom timber frame that meets your specific tastes and practical needs.
Barn Portfolio
We know there are virtually countless reasons customers come to us wanting a barn. Some folks simply need storage for livestock, while others want to run a business from their barn or even create a barn they can live in. We have seen it all in our years custom designing and constructing, and we can guide you through the process of selecting your barn.