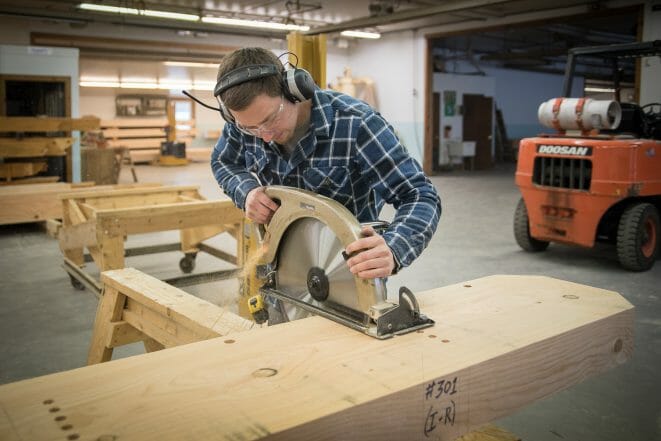 We handcraft all of our timber frames to suit the needs of each client. We use a variety of woods and finishes. We do not build standard post and beam kits. Instead, we match each clients' need with a timber frame custom designed for them. Then ship the timber frame as a kit for the owner or our crew to assemble and raise.
The Fabrication Process
3D Design
Estimating
Shop Drawings
Raw Material Arrives
Layout
Hand Craft/Cut Timbers
Clean Timbers
Sand Timbers
Apply Finish
Assemble Trusses
Load Frame for Shipment
Raise The Frame
Scroll down the page to see the system and techniques we use to cut, finish, assemble, and raise custom timber frames.
Have a Question?
Fabricating Vermont Timber Works Timber Frames
Have a Question?