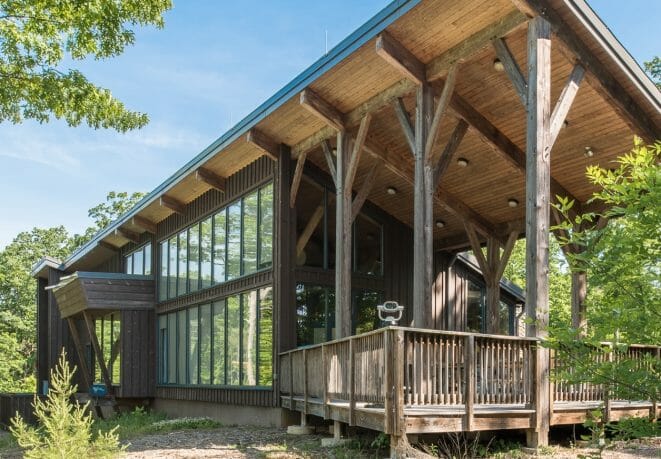 Build A Pavilion for your Park
With interiors that are welcoming and warm, constructed of strong, beautiful wood with dramatic angles that draw the eye upward, post and beam timber frames are an attractive and pragmatic way to create a structural centerpiece to any park environment.
Work
with a Custom Shop
We are valued for our versatility and vision, and will create any type of building that a park requires.
Get Started
The Process
Designing your timber frame structure for your park or outdoor area is simple and straightforward. We work with you and your organization from concept, to design, to installation. Tell us where your ideal structure will be located, how it will function, and what it will look like, and we will create a practical and inviting custom timber frame that enhances your Park's scenery and functions in accordance with your needs.
Parks & Pavilions Portfolio
Our portfolio of past projects illustrates the scope of solutions that we provide for a broad range of public park settings. Our projects span the country and include the Walt Whitman Historic Site in New York, Fort Harrison Park in Indiana, Fort Necessity in Pennsylvania, The D&R Canal in New Jersey, Sam's Point Visitor's Center in Upstate NY and Fontainbleu State Park in Louisiana.