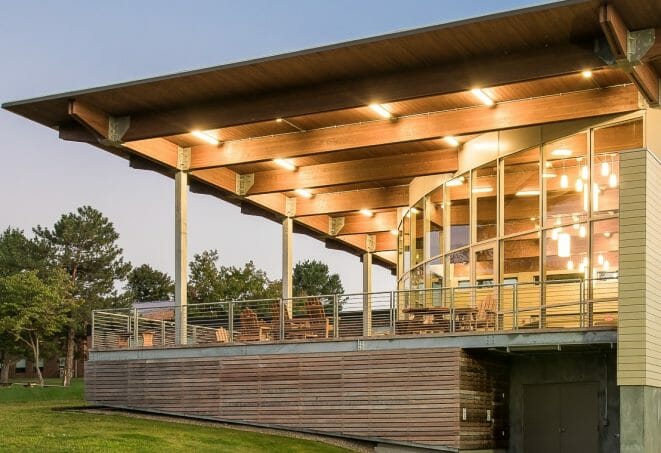 Build a School or Museum Everyone Can Enjoy
Large buildings that see heavy traffic on a daily basis need to be functional and durable. When buildings are used for educational or cultural institutions, aesthetic beauty is a top priority as well, so that students or members of the public will feel both inspired and comfortable. Timber framing is an ideal option for schools and museums because it satisfies all of these requirements, in one spacious and versatile structure.
Build
With a Custom Shop
We design, engineer and construct a broad range of post and beam buildings for public school districts, private colleges, municipalities and non-profit organizations.
Get Started
The Process
We make the process of designing your timber frame building simple and collaborative, working directly with architects, project managers, civil engineers, city planners and interior designers. Bring your ideas and inspiration, and together we will create a beautiful, functional custom timber frame that meets your specific aesthetic tastes and practical needs.
Schools & Museums Portfolio
Take a look at our project portfolio and you will get a sense of how well-suited our welcoming, dramatic and airy interiors are for structures that serve large groups. The possibilities are endless:
• Schools, academies, universities, and colleges.
• Classrooms, student unions, auditoriums.
• Cafeterias, dorms, atriums, and entrances.
• Museums, galleries, and cultural centers.
• Community, conservation, and welcome centers.
• Sports clubhouses, pool houses, and rec centers.
• Libraries, historical societies and town halls.