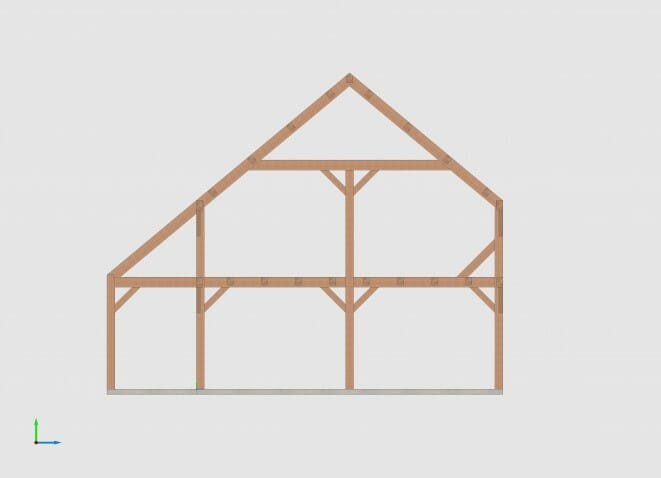 Saltbox style frames are an asymmetrical design with slanted roofs. This style of frame is common in New England and is perfect for country homes. It is a classic design with roots in Great Britain, and brought to New England by the pilgrims. Examples of original saltbox home designs can be seen in Salem, NH.
Have a Question?
EXAMPLES OF THE SALTBOX FRAME STYLE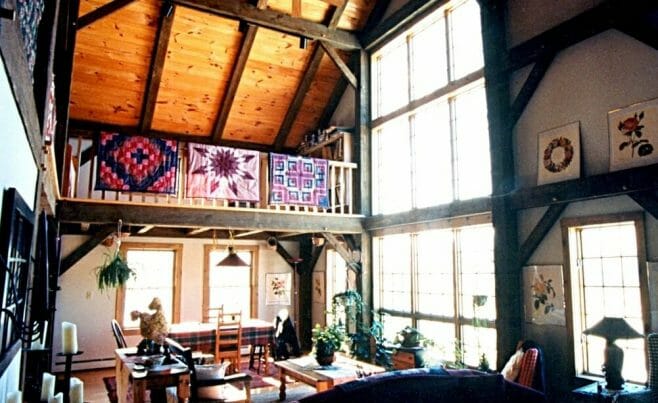 Saltbox Frame for the Simon Residence
MORE ABOUT THE SIMON RESIDENCE FRAME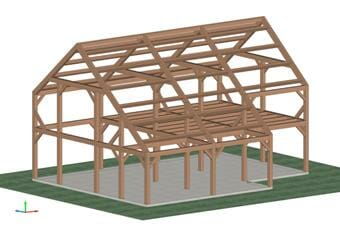 3D Model of a Saltbox Home
Have a Question?