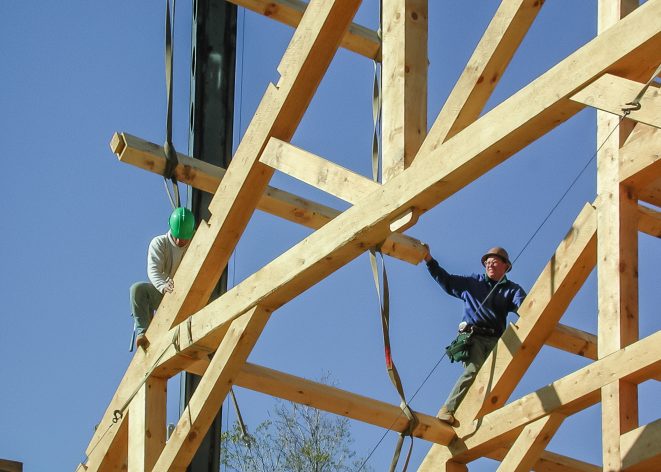 Timber purlins and joists form the roof and floor framing in timber framed buildings. The old school way to do the joinery is to dovetail them in. Unfortunately, the beautiful dovetail is hidden in the finished building, but its strength and integrity is not. It is a strong joint that lasts over time.
When very heavy loads are involved in a floor or roof system, we use shouldered lap joints. The lap joint allows us to maintain cross sectional area in the girts (main carrying beams).
Give us a call at 802-886-1917 or e-mail to learn how we can help with your post and beam project. Scroll down to learn more about timber framing and post and beam construction.
Have a Question?
BROWSE THE TYPES OF JOISTS & PURLINS
INTERACTIVE PDFS
In order to gain an interactive 3D view of some of these joints and connections, download the required specialized applications below. Then click on the icons listed to view the interactive PDF.
Have a Question?