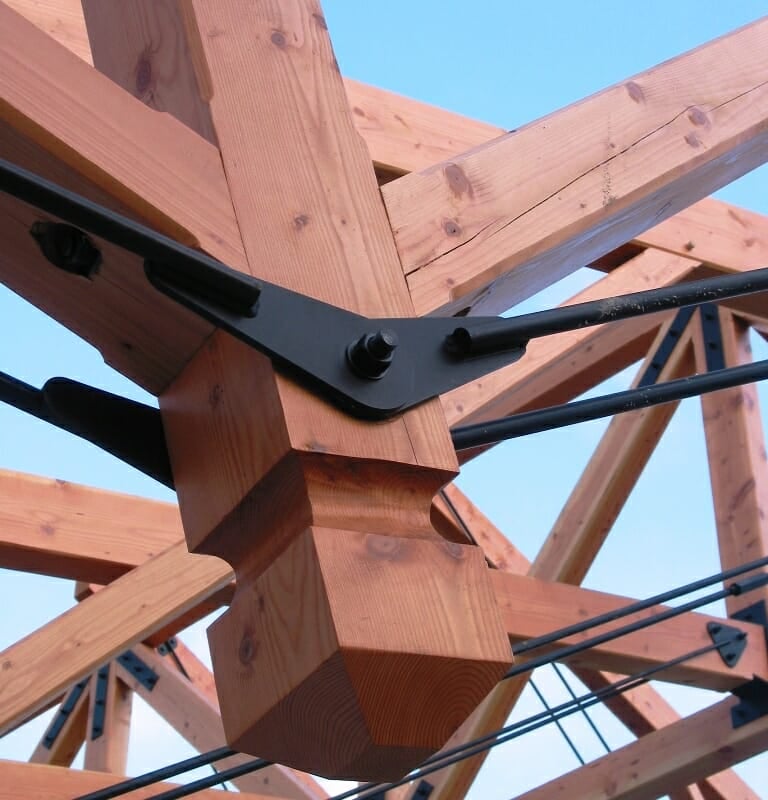 Can traditional and steel joinery be used in timber framing?
Yes. Traditional joinery can look great with added steel as an architectural accent or for added strength. This photo shows a king post with traditionally joined webs and steel tension ties. It is an elegant joint both aesthetically and structurally.
Steel joinery will often make the cost of a frame more expensive. Because extra strength is not needed everywhere, steel can be added in the places where it is needed and traditional joinery can be used everywhere else. Structural steel joinery can be hidden or exposed depending on the aesthetics of the frame. If the owner or architect wants the wrought iron look of steel joinery, gusset plates can be exposed and sometimes the timbers can be reduced in size to help balance out the additional cost.
Give us a call at 802-886-1917 or e-mail to learn how we can help with your post and beam project. Scroll down to learn more about timber framing and post and beam construction.
Have a Question?
BROWSE THE TYPES OF WOOD & STEEL JOINERY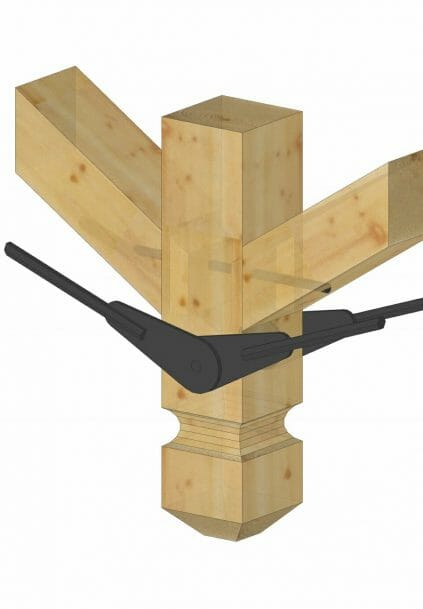 King Post with Finial, Webs and Steel Tie Rods
This joint was used at the Fresh Air Fund Camp Hayden Dining Hall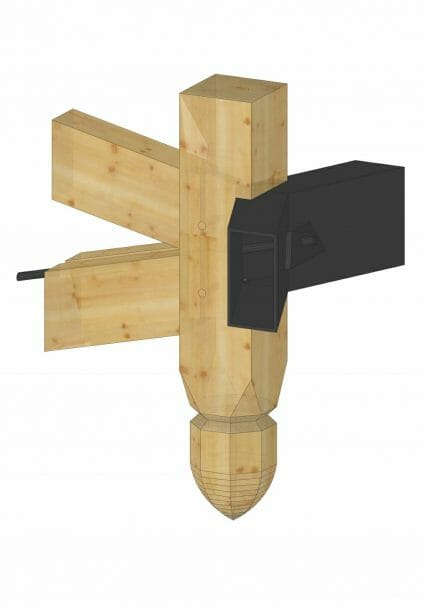 Steel Compression Ring with Timber
This connection was used in a 60' octagon frame for the Chapel for the Holy Apostles. The steel HSS (hollow steel section) acts as a huge compression ring. The timber finial is decorative.
INTERACTIVE PDFS
In order to gain an interactive 3D view of some of these joints and connections, download the required specialized applications below. Then click on the icons listed to view the interactive PDF.
Have a Question?