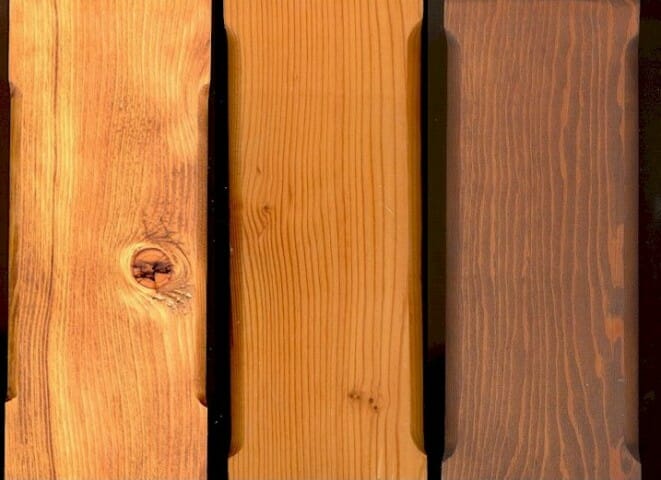 Fir is an excellent wood for highly finished post & beam frames and commercial work because of its strength and beautiful grain. Its color ranges from light red to pale yellow.
We buy our douglas fir timbers directly from a west coast supplier who uses only the best looking timber. It is available free of heart centers, which means that the usual 'bulls eye' heart wood found in the center of most beams is absent. Free of heart timber also checks less and is more stable than timber which does have heart wood.
A similar species is Western Larch, though we don't use it much because Douglas Fir is prettier.
Timber is a natural product so natural variations in grain, color, checking, are to be expected. Knots of various sizes are also to be expected, even though some of the samples show below appear to be clear.
Please keep in mind that the colors and textures shown on this page will vary with the natural differences found in each wood type.
Have a Question?
BROWSE THE COMMON TYPES OF FINISH FOR DOUGLAS FIR
Have a Question?