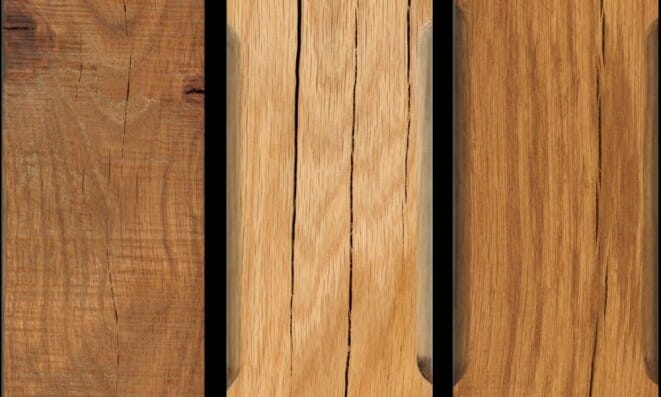 Oak is a very strong & beautiful hardwood. It tends to be more expensive than pine or hemlock, but less expensive than douglas fir. Hardwoods in general are not as stable as softwoods, which means they tend to twist and check more. Oak, in particular, is subject to surface checking – when a timber gets many little, tiny splits & cracks just on its surface. Heart checks are also prevalent in oak.
Some of our clients just love that the oak is native to our area and our oak supplier provides us with great looking timber. There are different types of oak: white, red, and mixed. Mixed is exactly as it sounds, a combination of red and white. Ordering mixed oak saves time and money. White oak is very weather resistant. Red oak is a little more red in color than white oak.
Have a Question?
BROWSE THE COMMON TYPES OF FINISH FOR OAK
Have a Question?