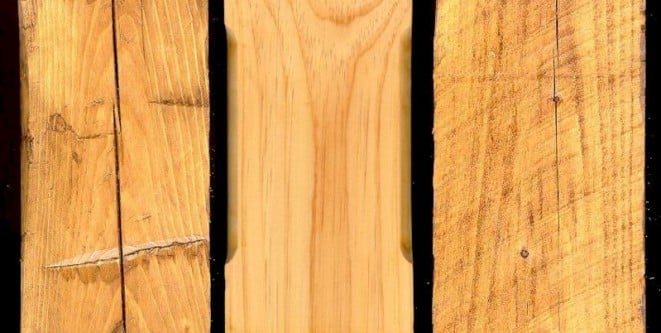 Pine is a very stable wood. It has a good straight grain, can be easily stained, planes well, and is a great wood for hand hewing. Because it is less expensive than douglas fir, it is often used for residential timber frames. It is similar in color to hemlock – a pale yellow with occasional reddish streaks. Pine is not as strong as hemlock or fir, so it is not a good wood when long spans are required or when smaller beams are desired.
Timber is a natural product so natural variations in grain, color, and checking are to be expected. Knots of various sizes are also to be expected, even though some of the samples appear to be clear.
Have a Question?
BROWSE THE COMMON TYPES OF FINISH FOR WHITE PINE
Have a Question?