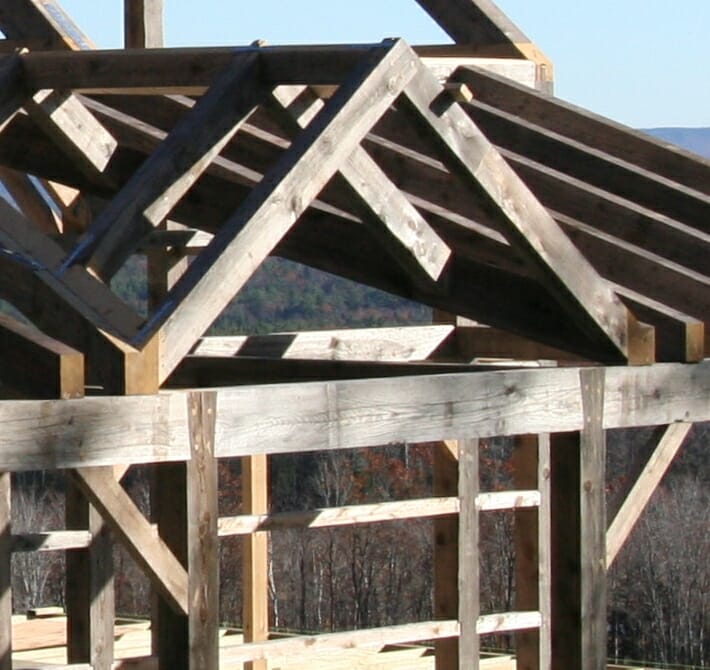 The beams shown were sawn from second growth hemlock logs and weathered in our yard. The result is a post and beam frame that looks antique, but is actually cut from a new sustainable resource.
Have a Question?
EXAMPLES OF WEATHERED TIMBER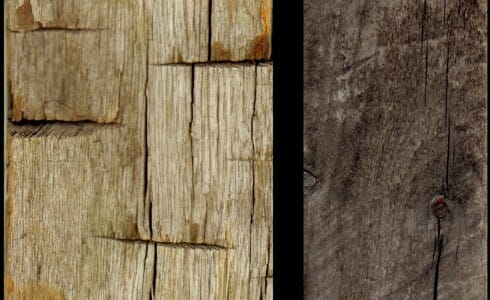 Weathered & Hand Hewn
The beam on the left is reclaimed from an old barn. Notice the original hand hewing. The beam on the right is weathered pine from a new timber that was naturally aged outside our shop for several months.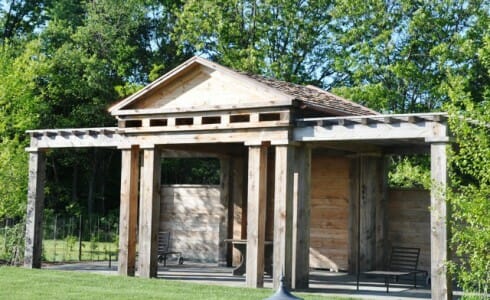 Weathered Hemlock Pool Shelter at the McCarthy Residence
MORE ABOUT THE MCCARTHY POOL PERGOLA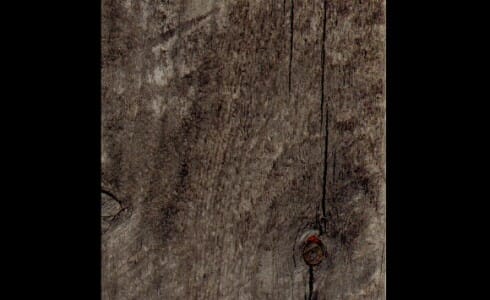 Weathered Pine
Have a Question?