We use state of the art 3D computer generated design technology that allows us and our clients to see their frame from every angle during the design process. View our timber frame dining hall plans, elevations and perspectives. Below, are 3d renderings of timber frame dining halls that range from small to large and simple to complex.
Please Note: To view the projects in 3d, you will need to click the "Download PDF" button and open the file with Adobe Reader 9.5 or higher. Internet Explorer and Chrome will open the 3d file automatically. Firefox and Safari don't support the 3d viewer internally, so Firefox and Apple users will need to download the file to their desktop and open it with Adobe Reader. It takes a few extra clicks, but it is worth it!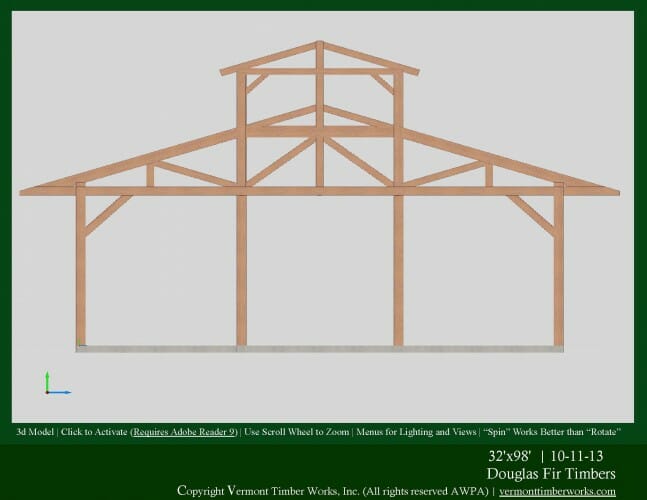 This frame design features king post trusses, douglas fir timber, and traditional joinery.
Download Pdf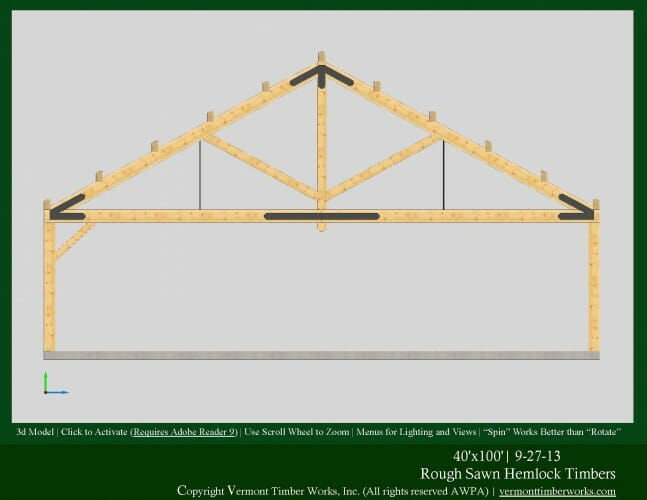 This king post truss features steel plates and steel tie rods. It is designed to be constructed using rough sawn hemlock timbers.
Download Pdf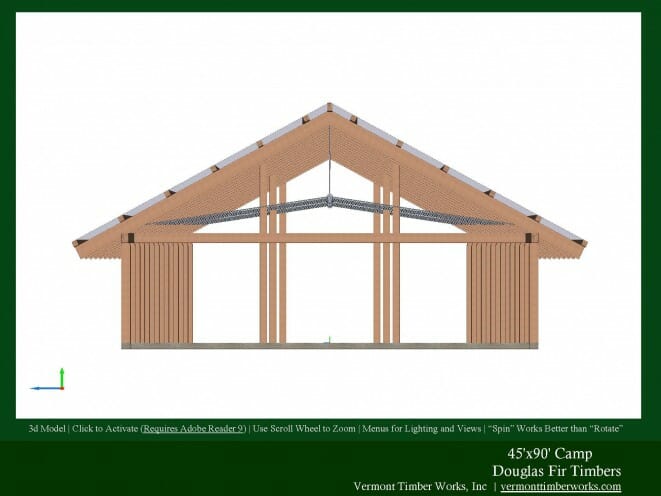 This dining hall features 45 foot by 90 foot queen post trusses and common rafters. The frame is designed to be constructed using douglas fir timbers and traditional joinery.
Download Pdf