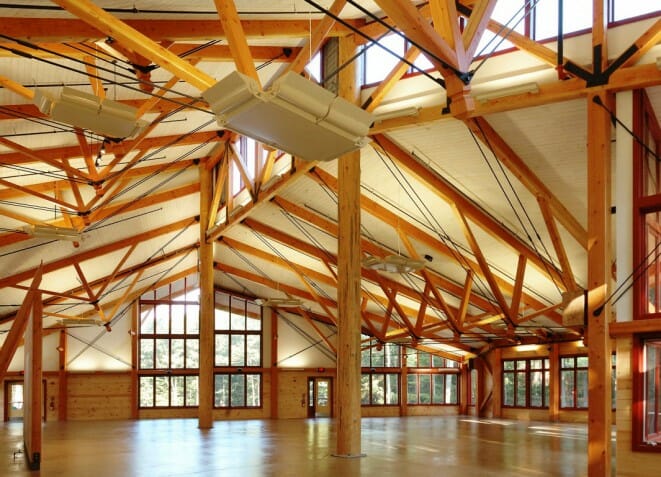 The Fresh Air Fund is a non-profit organization that provides free summer vacations for New York City children at their 3,000 acre camp in Fishkill, New York. Vermont Timber Works constructed a timber frame for the camp dining hall.
We worked with The Geddis Partnership architects and DeStefano Associates engineers on this project.
All of our frames are handcrafted to meet exact project requirements, and we enjoy working with our clients to make sure the details – from design to finish – are just right.
If you like this dining hall frame, or have timber work questions, we invite you to get in contact or ask an expert!
Have a Question?
EXPLORE THE DINING HALL
The completed frame shows of decisions that were made early in the process, like which species of timber to use and the joinery style. This frame was constructed with natural log columns, douglas fir timbers, and steel rods.
Have a Question?