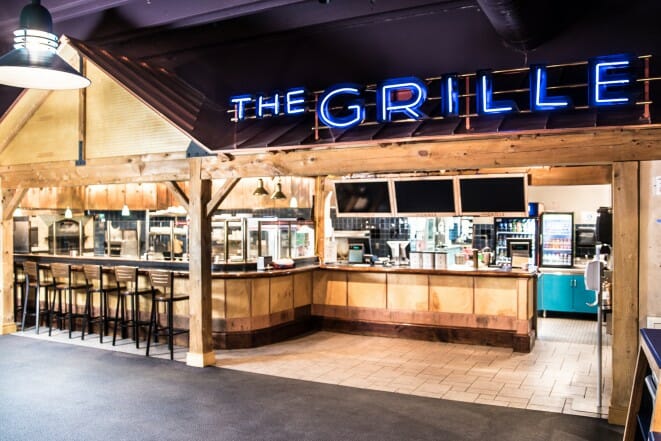 The Grille at Middlebury College is the school's dining service for students. Vermont Timber Works constructed a two story frame for the college cafeteria and two pergolas.
The first floor of the main structure was constructed with douglas fir timber. The upper floor and both pergolas on the second floor were constructed with hemlock timber.
The timber is planed smooth, which means it's sanded during the fabrication process to be smooth to touch. The joints are traditional, with mortise and tenon cuts, and are reinforced with steel plates and steel bolts.
If you like this timber frame, or have timber work questions, we invite you to get in contact or visit our Q&A page! Keep scrolling to see more pictures of The Grille.
Have a Question?
Explore The Frame
Have a Question?