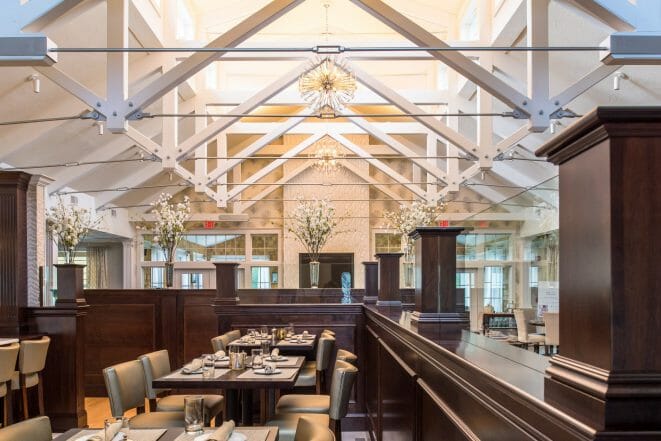 The Anya Restaurant is located in Thompson, CT. Vermont Timber Works fabricated the Timber Trusses that grace the restaurant's dining room. We worked with Lacuna Design on this project.
The timber trusses feature steel tie rods and have been painted white. This gives the trusses a very modern and untraditional look while still being elegant and beautiful. This design choice reflects the restaurant itself which is also beautiful but modern, with an elevated and fresh take on familiar dishes.
Learn more about Anya by visiting their website https://anyarestaurant.com/
Have a Question?
EXPLORE THE EXTERIOR OF THE RESTAURANT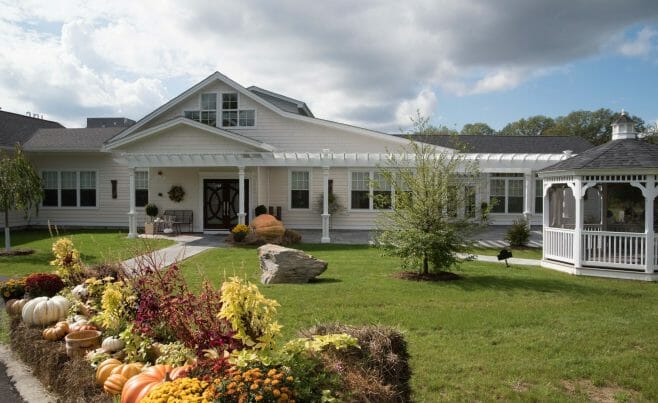 The exterior of the Anya Restaurant in Thompson, CT.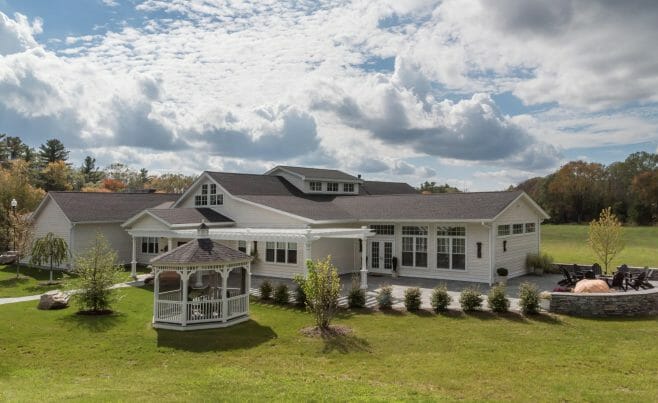 The exterior of the Anya Restaurant featuring an outdoor dining area and a gazebo.
EXPLORE THE INTERIOR OF THE RESTAURANT
TIMBER TRUSS DETAILS