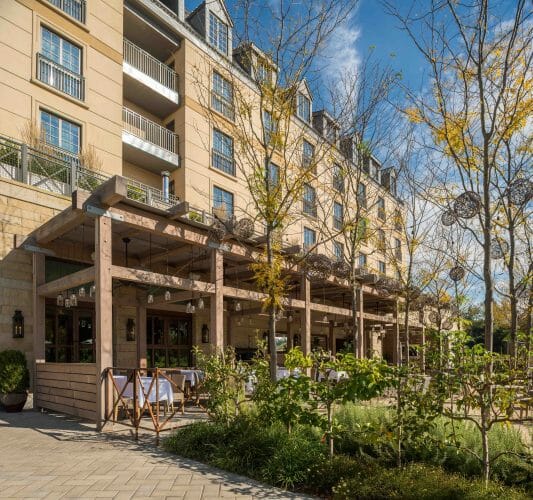 The Delamar Hotel Pergola is located in West Hartford, Connecticut. Vermont Timber Works worked with Smith Buckley Architects on this project. The Pergola offers outdoor seating for the restaurant in the Delamar Hotel, Artisan West Hartford.
The Artisan West Hartford Restaurant offers farm-fresh American cuisine and wanted the Pergola to capture the charm of a rustic country setting while also being elegant with high-quality craftsmanship and attention to detail.
The Pergola is made from planed and chamfered Douglas fir, with steel tie rods for an X bracing design, as well as steel plates on connections, and is embellished with mason Jar Pendant Lights and rustic ceiling fans. The Pergola offers seating for 30 guests.
EXPLORE THE PERGOLA