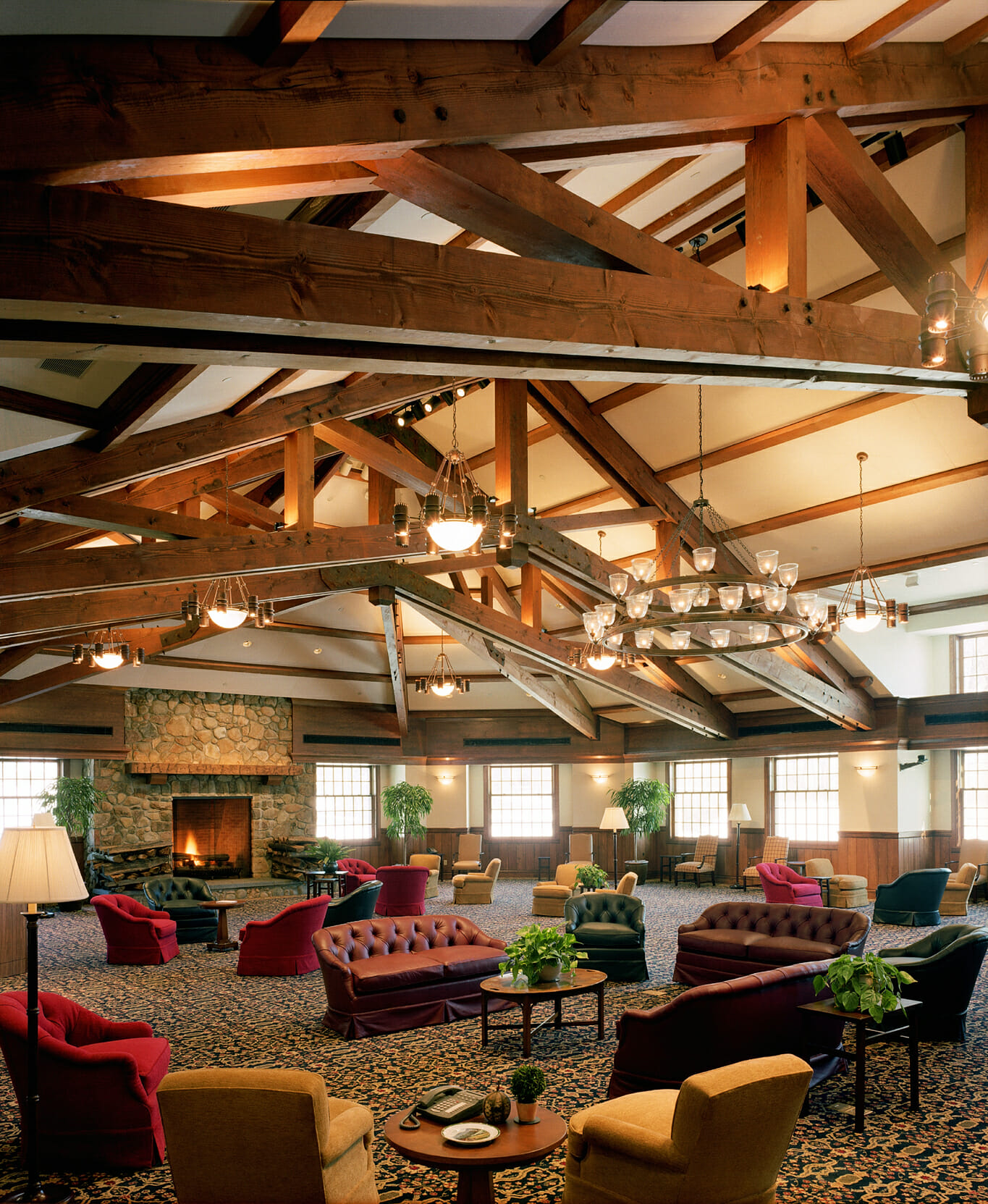 The Executive Center is in Armonk, NY. Vermont Timber Works provided the timber scissor trusses for the hotel. They are our largest roof trusses produced to date.
The trusses span over 60 feet on a 20-foot grid and are custom engineered with double chorded, douglas fir 6×16's with tubular steel boots and plates at the connections.
We worked with Dufresne-Henry Engineers, James A. Jennings Construction, and Turner Construction on this project.
All of our frames are handcrafted to meet exact project requirements, and we enjoy working with our clients to make sure the details – from design to finish – are just right.
If you like these scissor trusses, or have timber work questions, we invite you to get in contact or ask an expert!
Have a Question?
SEE THE PROCESS - DRAWING & PLANNING
The timber frame design process involves a series of sketches and review with the client and their architect — including a 3D model of the frame — until there is an approved final design. With the final design, detailed 2D shop drawings are created and used to fabricate the frame.
Have a Question?