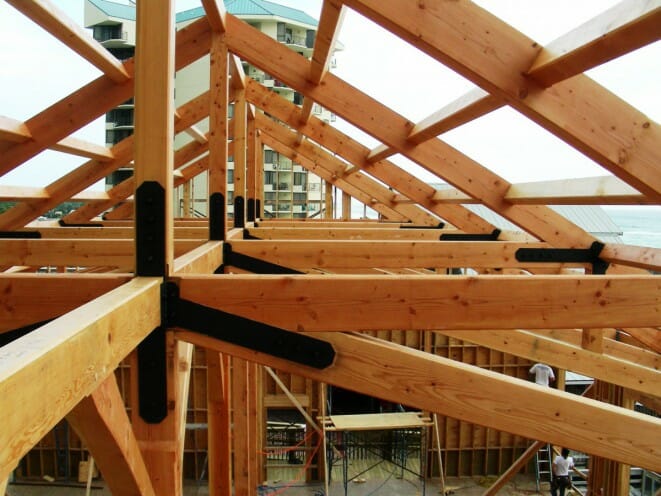 Pinapple Willy's is a restaurant in Panama City Beach, FL. Vermont Timber Works provided a douglas fir frame with steel joinery for the restaurant.
We worked with Landmark General Contractors, C. Dennis Evans Architectural Design & Planning, and Carr Engineering on this project.
All of our frames are handcrafted to meet exact project requirements, and we enjoy working with our clients to make sure the details – from design to finish – are just right.
If you like this restaurant timber frame, or have timber work questions, we invite you to get in contact or ask an expert!
Have a Question?
EXPLORE THE FRAME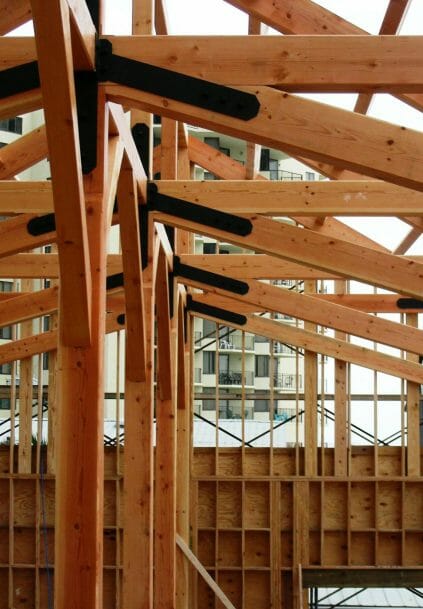 Timber Frame with Cast Iron Braces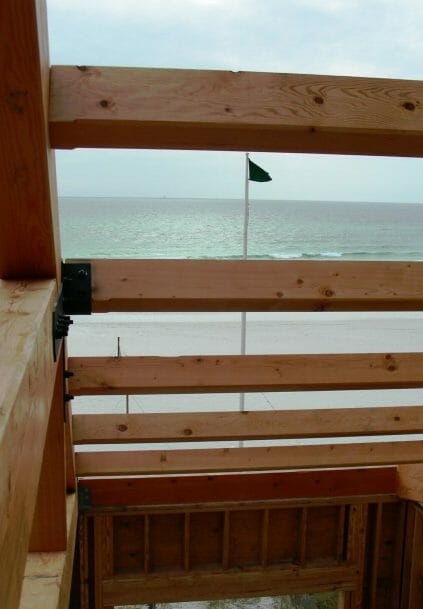 Douglas Fir Roof Beams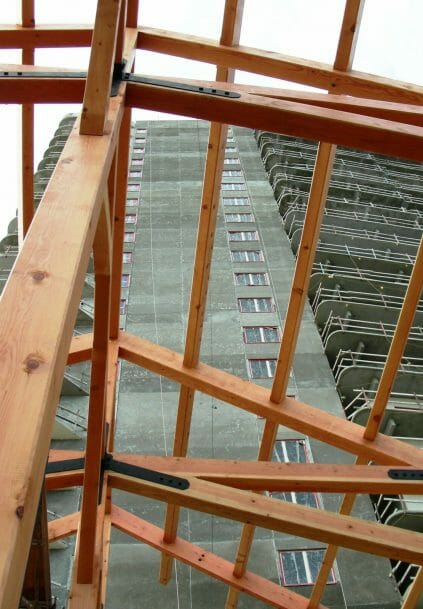 Ceiling Beams
More Hotels & Restaurants