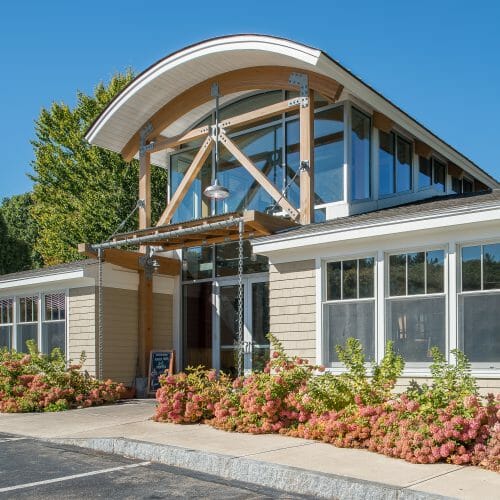 Vermont Timber Works constructed a unique glulam timber frame entry for the State Road Restaurant in Maine. The project features steel connector plate joinery, cross bracing, steel tension ties and beautiful timber.
We worked with Jeff Demers Design on this beautiful post and beam restaurant.
All of our frames are handcrafted to meet exact project requirements, and we enjoy working with our clients to make sure the details – from design to finish – are just right.
If you like this restaurant frame, or have timber work questions, we invite you to get in contact or ask an expert!
Have a Question?
TESTIMONIAL
"We approached VTW to build a very unique glulam structural frame with galvanized steel fastening plates and cross bracing. From the beginning they understood our cosmetic goals for the frame and worked with us to select the correct species, color, and weather protection. The support throughout the design and fabrication phases was unparalleled. The trusses were delivered assembled which made for a smooth and precision installation. The final product has become the architectural jewel  for the new owners business."  
–Jeff Demers, Senior Design Associate
Explore the Restaurant
EXPLORE THE RESTAURANT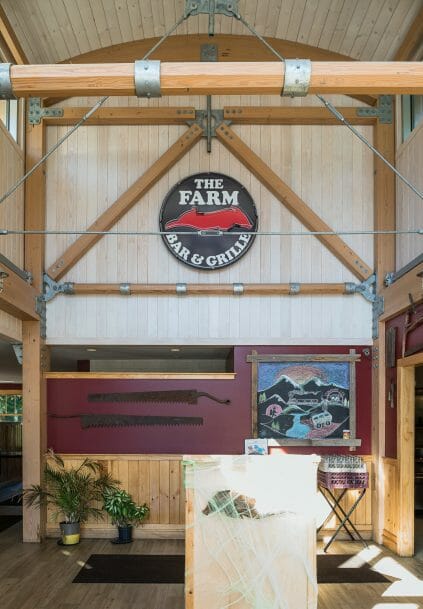 Glulam Truss
More Hotels & Reataurants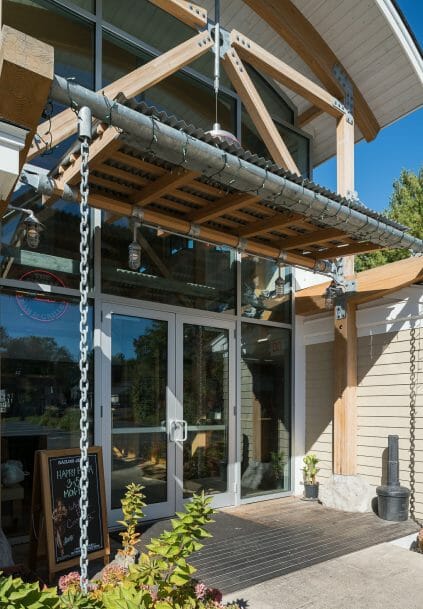 Exterior Entry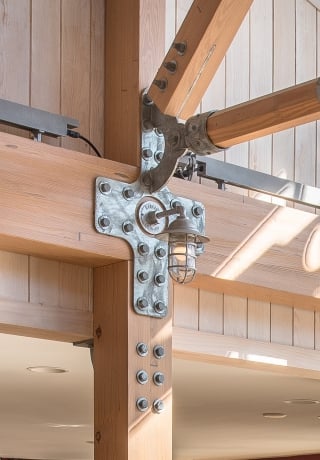 Steel Gusset Plate Detail