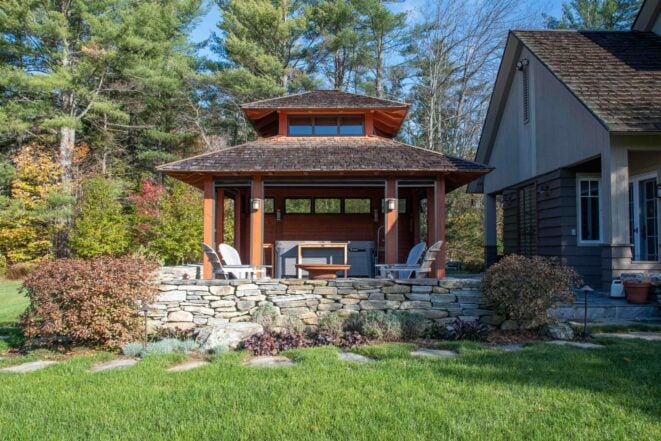 Vermont Timber Works fabricated the timber frame for this Hot Tub Gazebo out of planed and chamfered Douglas fir.
We worked with Cotton Design Associates on this project.
The Gazebo is located on the stone patio and overlooks a pond. The Gazebo provides shade and shelter while residents can enjoy the hot tub and the beautiful view of the pond.
EXPLORE THE GAZEBO