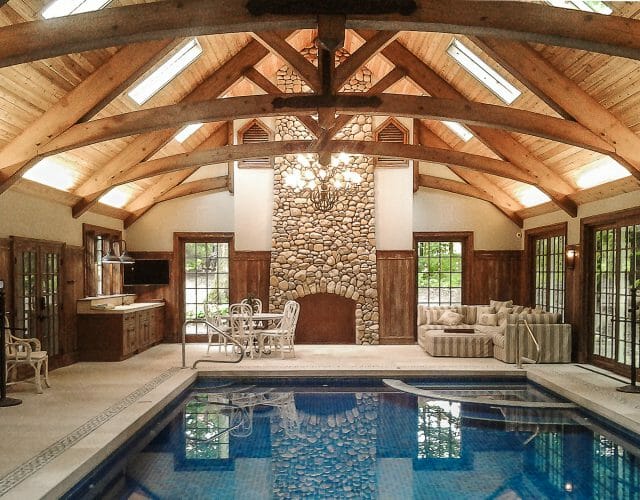 The Reed Pool House is in Russell Township, OH. The project features beautiful large heavy timber arches and king post trusses with steel joinery. We worked with Pistone & Tesauro Builders, Inc. on this project.
All of our frames are handcrafted to meet exact project requirements, and we enjoy working with our clients to make sure the details – from design to finish – are just right.
If you like this timber frame, or have timber work questions, we invite you to get in contact or ask an expert!
"We recently built an indoor pool house and Vermont Timber Works supplied the timber trusses. We were very impressed with how promptly the engineering issues were answered when the architects asked for an increased roof load. The shipment was right on time, the material was beautiful, and our carpenters had no trouble assembling the trusses. Everything fit perfectly." – Joe Tesauro, Pistone & Tesauro Builders, Inc.
Have a Question?
Explore The Frame
Have a Question?