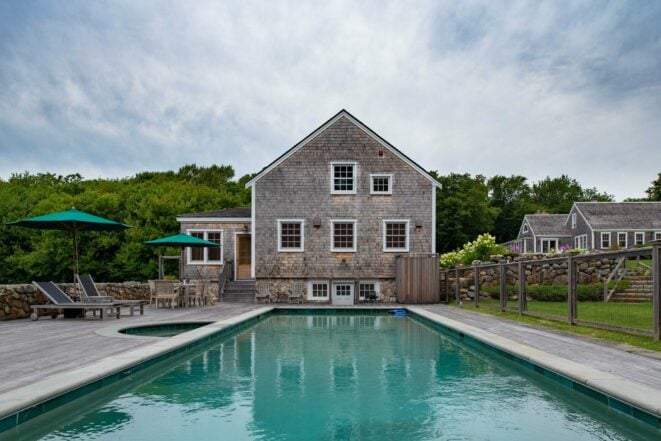 This guest house on Martha's Vineyard is unlike any guest house you've ever seen. Situated beside a large pool, this spacious cottage features the iconic cedar shingles of traditional beachfront homes on its exterior.
We worked with Gabriel Stadecker Architect, LLC who designed this beautiful project.
While the exterior of the cottage feels very traditional, the interior feels fresh and modern. Inside is spacious with an open floor plan and a cathedral ceiling that fills the space with natural light. Douglas fir beams with a natural finish frame the entire cottage and the walls are paneled with cedar. The slate floor, gray cabinets, and modern stainless appliances complete its modern, minimalist aesthetic.
Have a Question?
EXPLORE THE POOL AREA
EXPLORE THE INTERIOR
JOINERY DETAILS