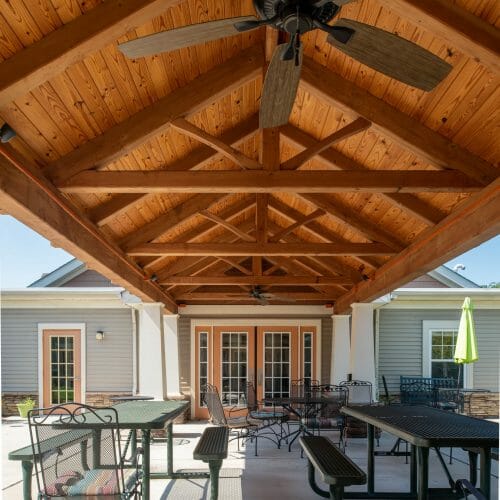 The Flicker Residences in Voorhees, NJ is a collection of group homes for aging people with intellectual and developmental disabilities. More Information about the Residence and its programs can be found at https://www.bancroft.org/adult-services/flicker-residences/
The Walkway features six King Post Trusses fabricated from planed and chamfered Douglas fir.
The Walkway is used as an outdoor eating and recreation area and gives the residents a place to enjoy the outdoors while being protected from the sun and the elements. Outdoor gathering spaces in the residence foster a sense of community and make the facility feel more like home.
EXPLORE THE WALKWAY