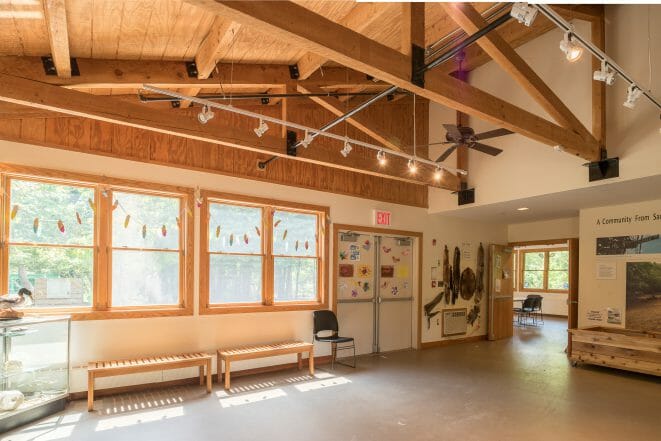 Vermont Timber Works constructed a visitor center for Clay Pit Ponds State Park in Staten Island, NY. We worked with Mega Builders Inc on this project.
All of our frames are handcrafted to meet exact project requirements and we enjoy working with our clients to make sure the details – from design to finish – are just right.
If you like this timber frame, or have timber work questions, we invite you to get in contact or ask an expert!
Have a Question?
Explore the Park
See the Inside
Timbers in the VTW Shop
The building is located in the park, which is a 265 acre nature preserve. The timber frame visitor center offers exhibits and environmental education. The frame has shed style roof trusses and king post trusses made with douglas fir.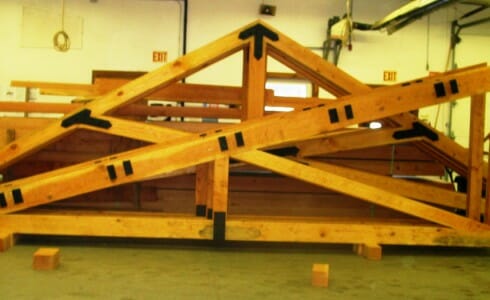 Timber Trusses with Steel Joinery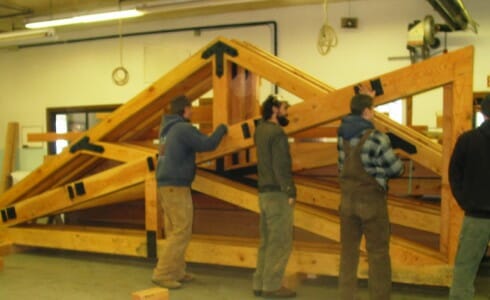 Fabricated Trusses Ready To Ship
More Trusses
A Gathering in the Timber Frame Building
More Parks