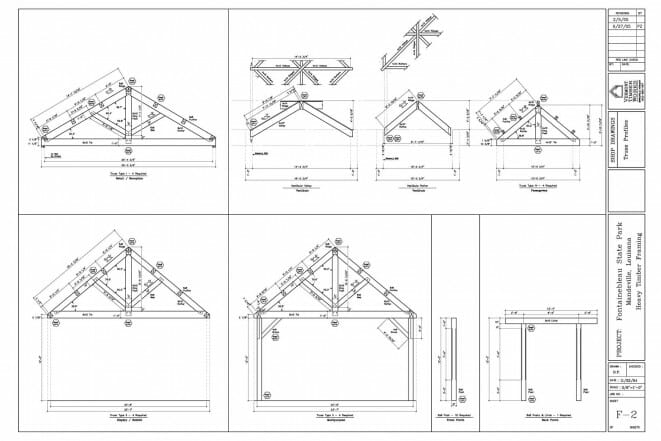 Fontainebleau is a state park Mandville, LA. Vermont Timber Works constructed a visitor center pavilion for the park.
The frame has a king post truss design and a hip roof. It was constructed using antique heart pine beams. It was under construction during Hurricane Katrina and only experienced minor water damage.
We worked with general contractors GM & R Construction and Trapolin Architects on this project.
All of our frames are handcrafted to meet exact project requirements and we enjoy working with our clients to make sure the details – from design to finish – are just right.
If you have timber work questions, we invite you to get in contact or ask an expert!
Have a Question?
SEE THE PROCESS - DRAWING & PLANNING
The timber frame design process involves a series of sketches and review with the client and their architect — including a 3D model of the frame — until there is an approved final design. With the final design, detailed 2D shop drawings are created and used to fabricate the frame.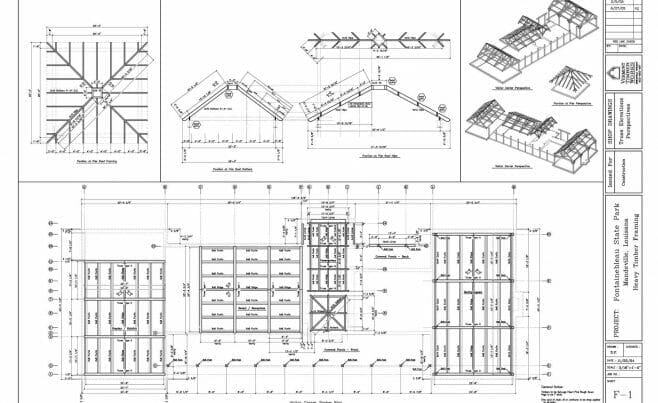 Frame Plans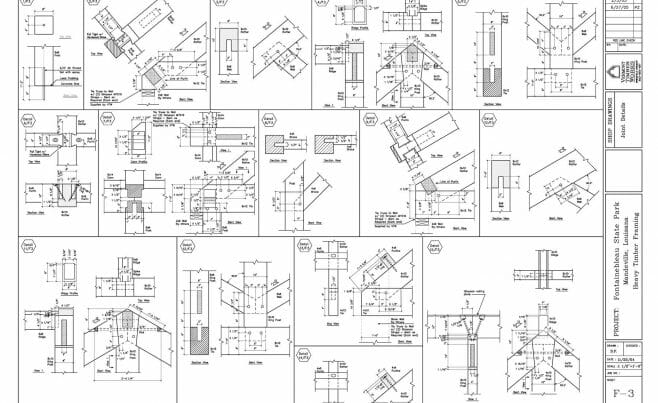 Joint Details
More Parks