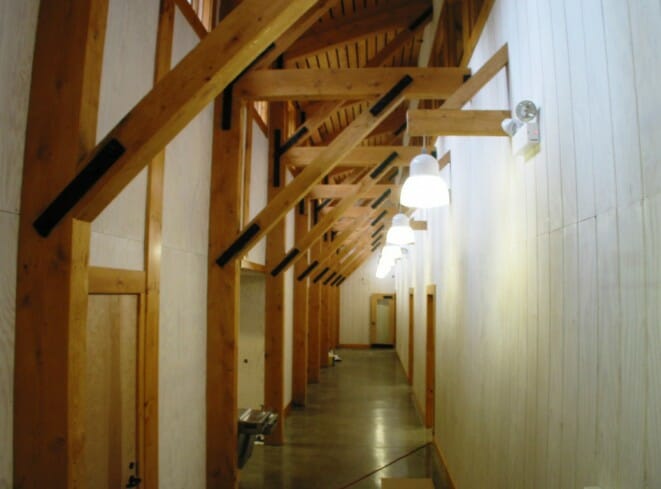 The Green Mountain Technical School is in Hardwick, VT. Vermont Timber Works constructed a custom timber frame for the high school.
We worked with Kingdom Construction, Black River Design and Kohler and Lewis Engineering on this project. The timber frame engineering was done by our in-house structural engineer.
All of our frames are handcrafted to meet exact project requirements, and we enjoy working with our clients to make sure the details – from design to finish – are just right.
If you like this timber frame, or have timber work questions, we invite you to get in contact or ask an expert!
Have a Question?
EXPLORE THE SCHOOL
The school interior shows off decisions that were made early in the process, like the truss style, joinery style, and wood species. The timber trusses have a classic Pratt style and are traditionally joined and reinforced with steel gusset plates. The timber is native FSC certified hemlock.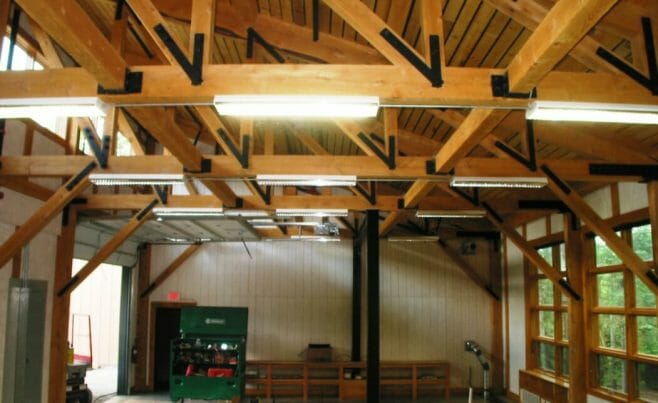 Classic Pratt Trusses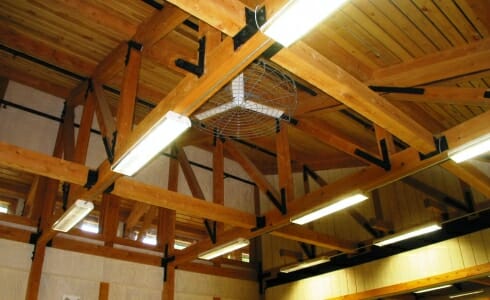 Heavy Timber Beams with Steel Gusset Plates
More Schools & Museums
SEE THE DRAWINGS & PLANS
The timber frame design process involves a series of sketches and review with the client and their architect — including a 3D model of the frame — until there is an approved final design. With the final design, detailed 2D shop drawings are created and used to fabricate the frame.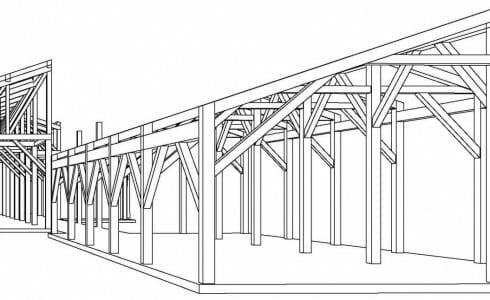 Frame Plans
Download Frame Plans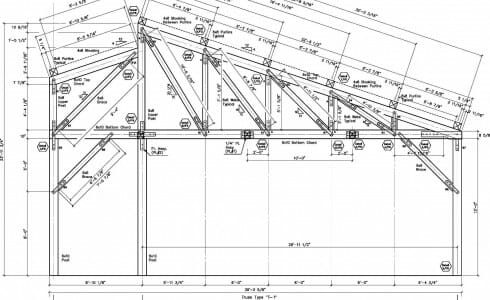 Truss Profiles
Download Truss Profiles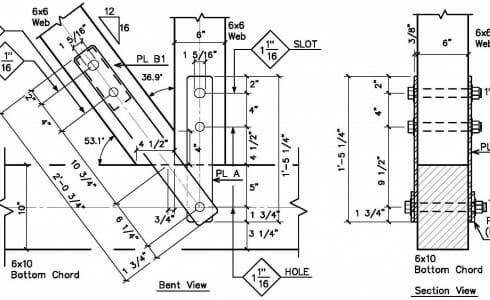 Joint Details
Download Joint Details
Have a Question?