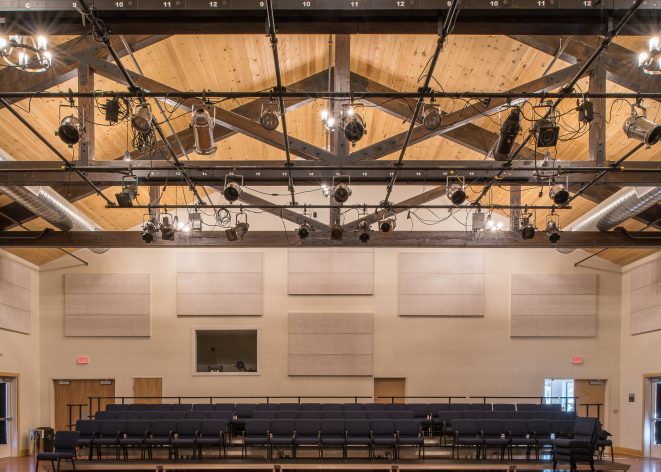 Trusses for an arts center
The Hopkinton Center for the Arts boasts an inviting performance space crowned by large timber trusses.  The trusses are made of Douglas Fir spanning a 56′ wide open room, creating a great sense of space.
For this project, the customer chose a dark stain which creates a dramatic contrast with the natural tongue and groove wood ceiling.