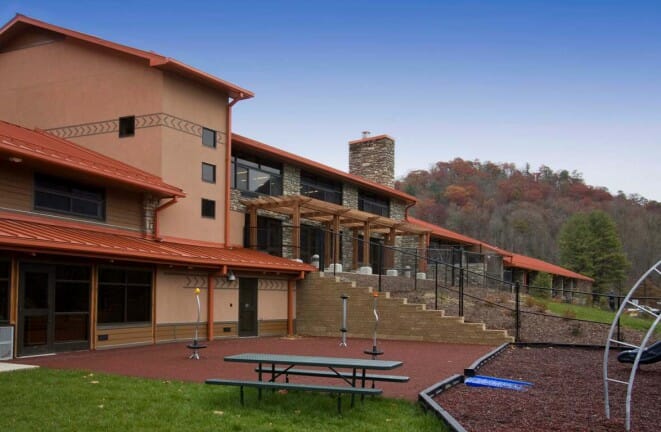 The Kituwah Academy is  in Cherokee, NC. Vermont Timber Works constructed a post and beam pergola for the academy.
We worked with Padget & Freeman Architects on this project.
All of our frames are handcrafted to meet exact project requirements, and we enjoy working with our clients to make sure the details – from design to finish – are just right.
If you like this timber frame, or have timber work questions, we invite you to get in contact or ask an expert!
Have a Question?
EXPLORE THE SCHOOL
The academy is for the Eastern band of the Cherokee nation and specializes in preserving the Kituwah language. The pergola was constructed using douglas fir timber.
Have a Question?