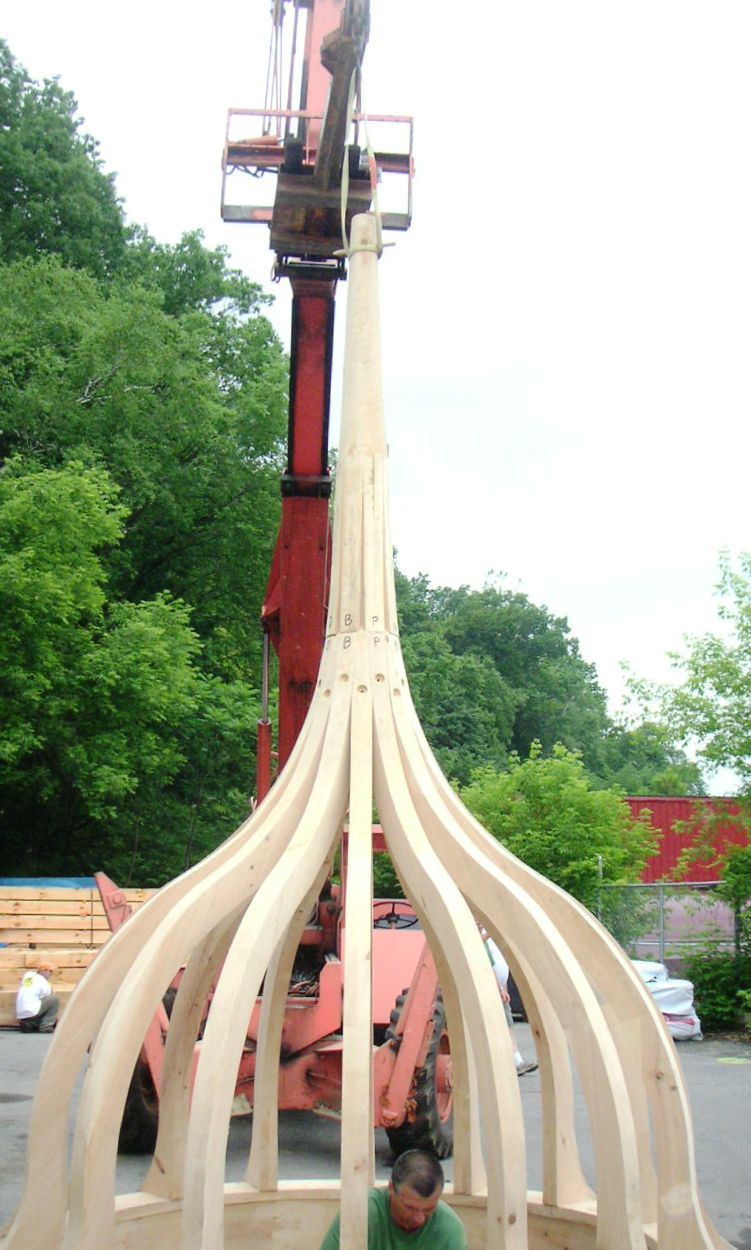 The Presbytere Museum is in New Orleans, LA. Vermont Timber Works provided a timber frame cupola for the museum
We worked with general contractor The Lathan Company, Inc and architect Yeates & Yeates on this project.
The purpose of the cupola was to create a historically accurate replica of a cupola that blew off the museum during a hurricane in the 1800's. The new cupola was installed right before Hurricane Katrina hit New Orleans, and we are proud to say that it survived the storm just fine.
All of our frames are handcrafted to meet exact project requirements, and we enjoy working with our clients to make sure the details – from design to finish – are just right.
If you like this timber frame, or have timber work questions, we invite you to get in contact or ask an expert!
Have a Question?
SEE THE CUPOLA FRAME
The timber for the cupola is southern cypress that has been rough sawn. The traditional joints are secured with 3/4" oak pegs.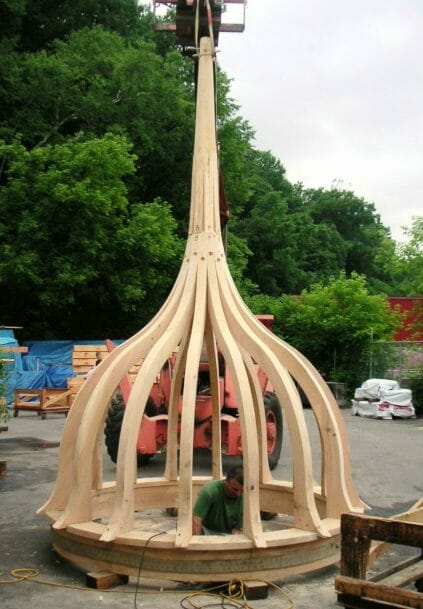 Cupola Frame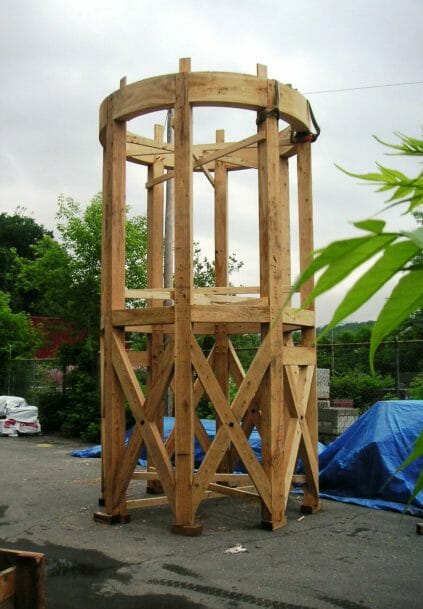 Cypress Timber Frame Tower
More Schools & Museums
Have a Question?