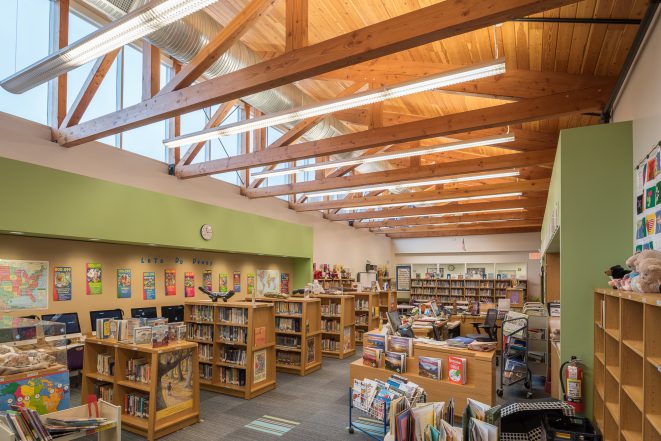 The Rippowam Cisqua School is in Mt. Kisco, NY. Vermont Timber Works provided douglas fir timber trusses with 1" birch pegs and a urethane stain for the school.
We worked with architect Butler Rogers Baskett on this project.
All of our frames are handcrafted to meet exact project requirements, and we enjoy working with our clients to make sure the details – from design to finish – are just right.
If you like these timber trusses, or have timber work questions, we invite you to get in contact or ask an expert!
Have a Question?
Explore The School
SEE THE PROCESS
After the trusses have been fabricated by hand in our Vermont shop, our crew often travels to the job site to raise the trusses. The same people who cut the timber do the assembly.
Have a Question?