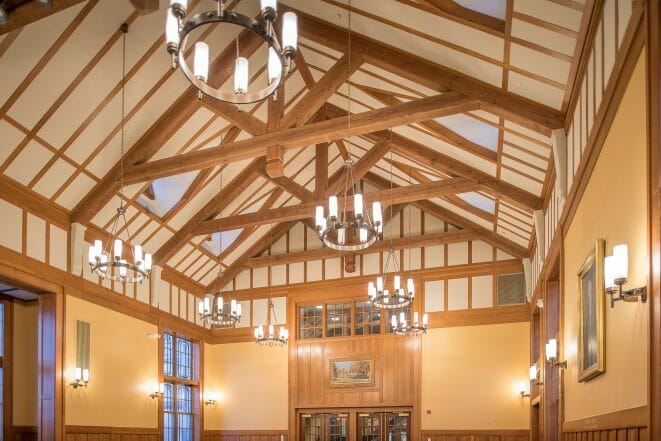 The Hackley School is in Tarrytown, NY. Vermont Timber Works provided modified king post trusses for their assembly room, and a post & beam cedar walkway for the school.
We worked with builders Andron Construction, architects Peter Gisolfi Associates, and structural engineers Robert Silman Associates, P.C. on this project.
All of our frames are handcrafted to meet exact project requirements, and we enjoy working with our clients to make sure the details – from design to finish – are just right.
If you like this timber frame, or have timber work questions, we invite you to get in contact or ask an expert!
Have a Question?
Explore the Inside
Explore the Covered Walkway
See the Construction
This cedar frame was handcrafted the old-fashioned way with traditional mortise and tenon joints that are secured with 3/4" oak pegs.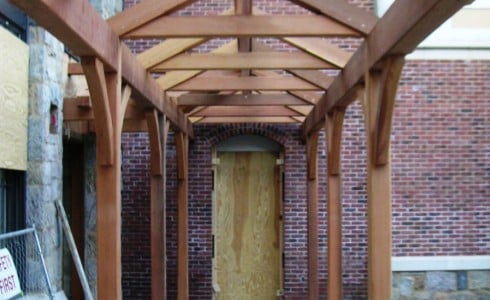 Cedar Walkway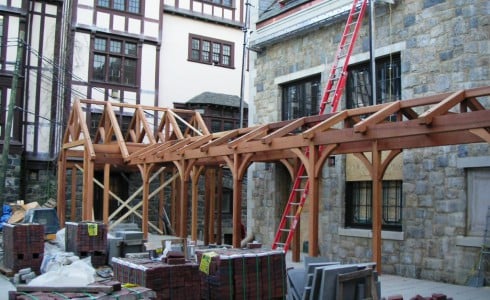 Timber Entry Under Construction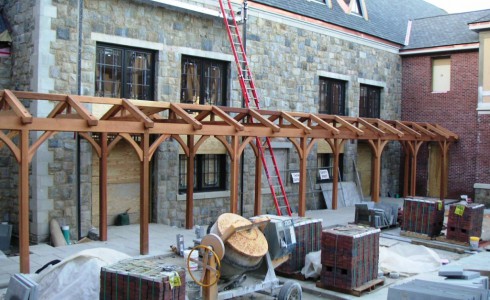 Traditionally Joined Cedar Frame
More Schools & Museums
Have a Question?