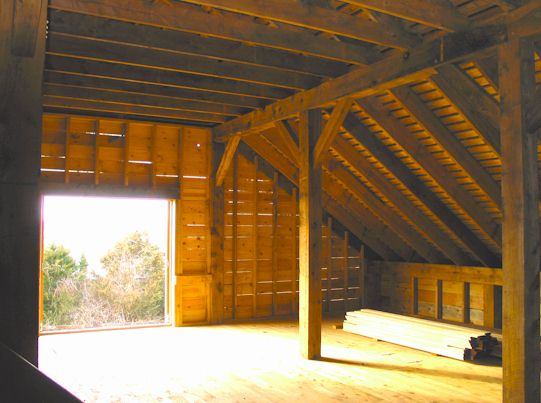 The Osprey Horse Barn is in Tisbury, MA. Vermont Timber Works provided a 36′ x 80′ custom post & beam horse barn frame with rough sawn hemlock timber and traditional joinery for this residential client.
We worked with Mark Hutker & Associates and Sara Doyle on this project.
All of our frames are handcrafted to meet exact project requirements and we enjoy working with our clients to make sure the details – from design to finish – are just right.
If you like this timber frame barn, or have timber work questions, we invite you to get in contact or ask an expert!
Have a Question?
EXPLORE THE BARN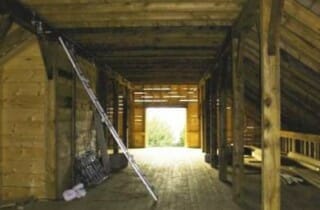 Wood Barn Interior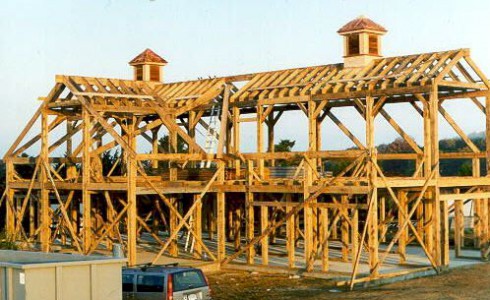 Timber Frame Horse Barn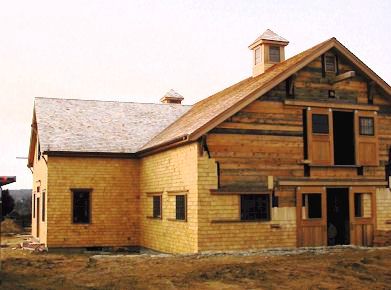 Barn Exterior Under Construction
More Barns
SEE THE DRAWINGS & PLANS
The timber frame design process involves a series of sketches and review with the client and their architect — including a 3D model of the frame — until there is an approved final design. With the final design, detailed 2D shop drawings are created and used to fabricate the frame.
Have a Question?