The Olana Wagon Barn is in Hudson, NY.  It's an eastern hemlock frame with 1" pegs and a natural stain.
The barn is designated as a national historic landmark by the New York state office of Parks & Recreation.
We worked with general contractor Zandri Construction Corporation and architect Jan Hird Pokorny Associates, Inc. on this project.
All of our frames are handcrafted to meet exact project requirements and we enjoy working with our clients to make sure the details – from design to finish – are just right.
If you like this timber frame barn, or have any timber work questions, we invite you to get in contact or ask an expert!
Have a Question?
SEE THE PROCESS | ASSEMBLY & RAISING
After a timber frame has been fabricated, our crew often travels to the job site to assemble and raise the frame. The same people who cut the frame do the assembly.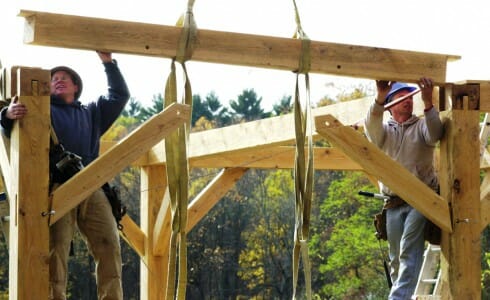 Timber Bent Assembly
Timber Truss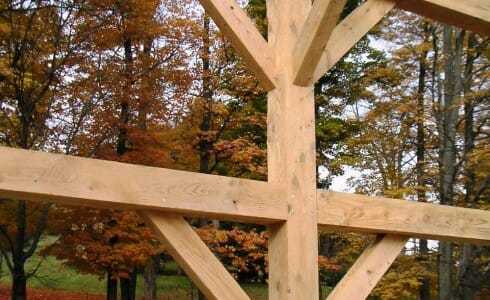 Traditional Joined Frame
More Barns