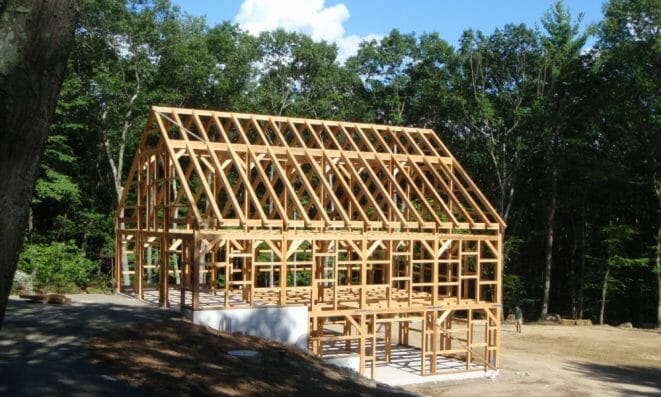 "Thanks again for a beautiful barn frame.  Everyone is impressed, visitors and contractors alike. "
– Ann Wiedie
We worked with architect Alan Wiedie to design and build this 36′ x 48′ equipment barn frame in Weston, MA. Post and beam framing is perfect for the spans needed in horse barns and stables.
The project features rough sawn hemlock timber and a three story design. The lower level of the barn is for stalls, the upper level is for equipment and hay, and the third story is for general storage.
The interior of the barn shows off decisions that were made early in the timber frame process, like which species of wood to use. Hemlock and Douglas fir are the best wood species for barns because they are minimally prone to rotting and because the horses don't like to crib on them (horses eat native white pine like candy).
We enjoy working with our clients to make sure the details – from design to finish – are just right.
If you like this timber frame barn, or have timber work questions, we invite you to get in contact or ask an expert!
Have a Question?
SEE THE ASSEMBLY & RAISING
After a timber frame has been fabricated, our crew often travels to the job site to assemble and raise the frame. The same people who cut the frame do the assembly.
SEE THE DRAWINGS & PLANS
The timber frame design process involves a series of sketches and review with the client and their architect — including a 3D model of the frame — until there is an approved final design. With the final design, detailed 2D shop drawings are created and used to fabricate the frame.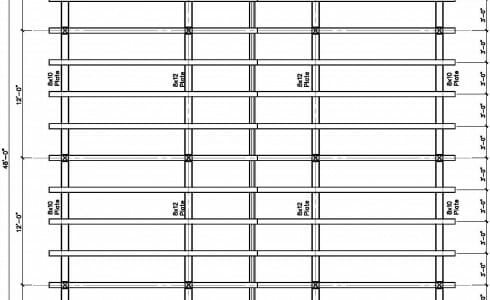 Frame Plans
Download Frame Plans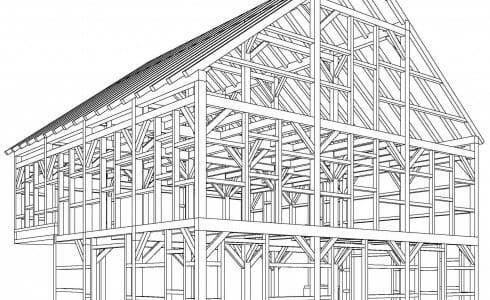 Frame Perspectives
Download Frame Perspectives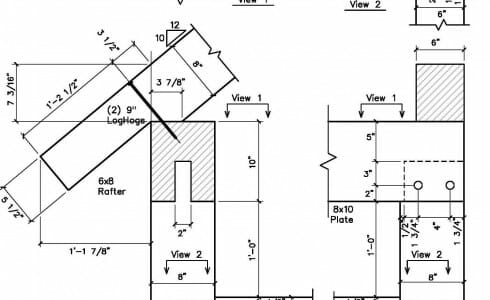 Bay Elevations
Download Bay Elevations
Have a Question?