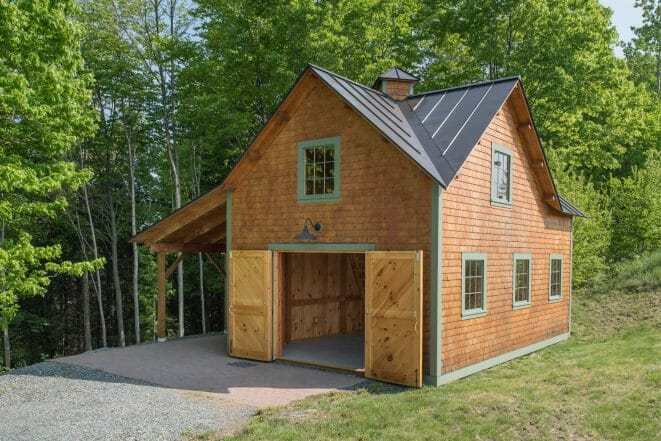 Vermont Timber Works fabricated Heavy Timber Frames for this client for two separate structures. The first building was a small barn and the second structure was for a workout room that included a sauna.
Explore the Ox Hill Barn
The Ox Hill Barn was framed using planed and chamfered Douglas fir and Glulam.
Explore the Ox Hill Workout Room
The Ox Hill Workout room was fabricated with rough sawn White Pine