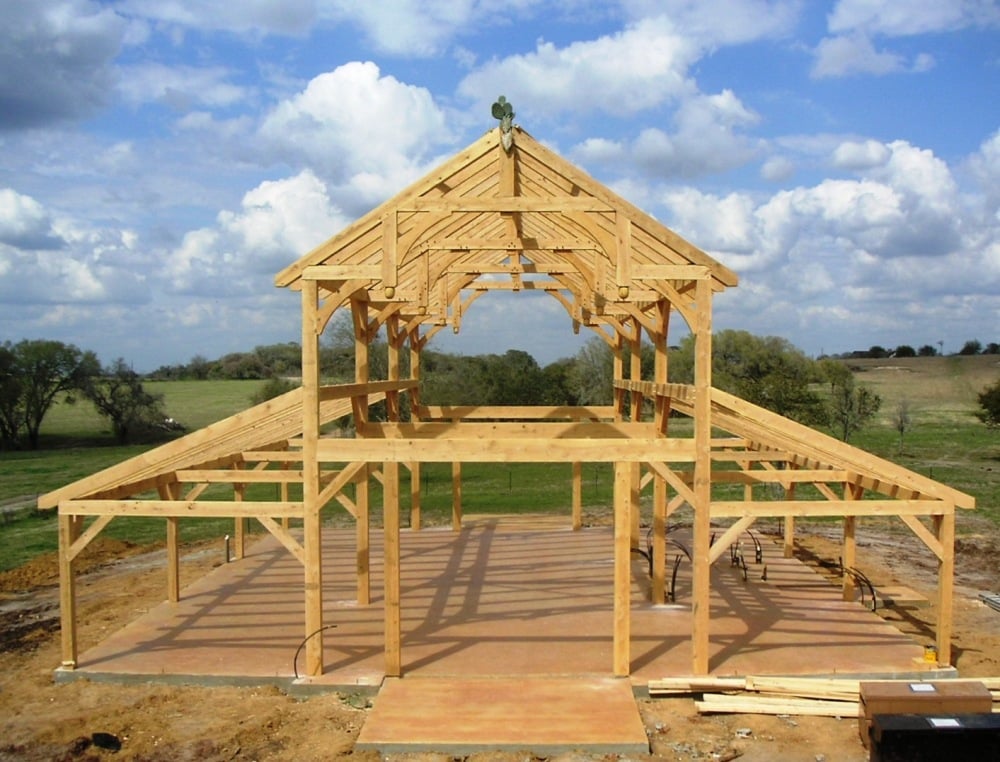 The Hermes Barn is in Shiner Texas. It was built mainly as a custom equipment barn for a small ranch and it is also used for parties and entertainment.
The frame features curved braces, a modified hammer beam design, hemlock roof beams, and timber shed ceilings.
Zuber Construction in Shiner Texas finished off the barn.
All of our frames are handcrafted to meet exact project requirements and we enjoy working with our clients to make sure the details – from design to finish – are just right.
With over 26 years of experience designing, engineering and building custom timber frames, we can assure our clients that our frames are the best in the industry.
If you like this timber frame barn, or have timber work questions, we invite you to get in contact or ask an expert!
Have a Question?
EXPLORE THE BARN - THE INTERIOR
EXPLORE THE BARN - THE FRAME
SEE THE PROCESS - DRAWING & PLANNING
The timber frame design process involves a series of sketches and review with the client and their architect — including a 3D model of the frame — until there is an approved final design. With the final design, detailed 2D shop drawings are created and used to fabricate the frame.