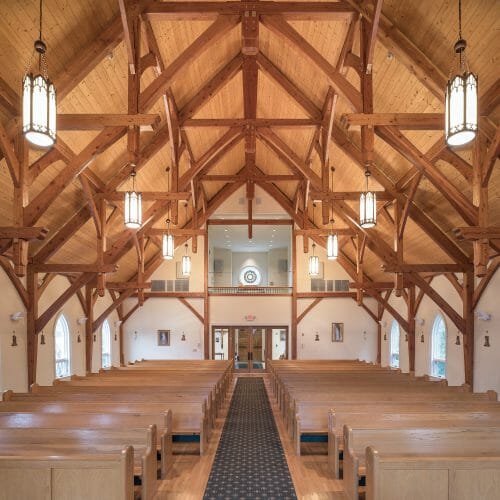 Saint Patrick's Church is in Redding, CT. Vermont Timber Works constructed its frame using douglas fir timber, white oak round dowels, and tung oil finish. The trusses have a modified hammer beam design.
We worked with Hawley Construction Corporation and Daniel Conlon Architects on this project.
All of our frames are handcrafted to meet exact project requirements, and we enjoy working with our clients to make sure the details – from design to finish – are just right.
If you like this timber frame, or have timber work questions, we invite you to get in contact or ask an expert!
Have a Question?
Explore the Church