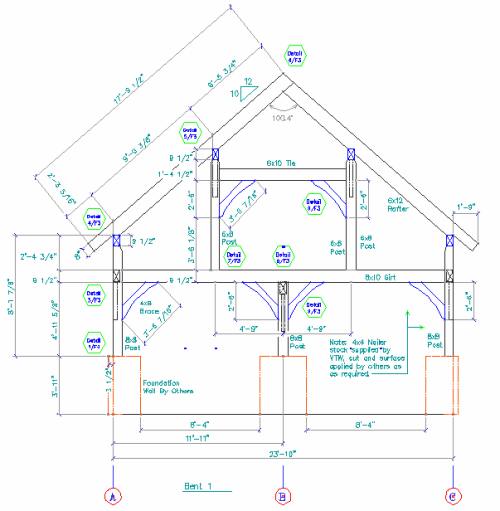 Vermont Timber Works constructed a post & beam garage for the Chilton family in Darien, CT. The frame features douglas fir wood with 1" birch pegs. We worked with Fox Hill Builders and Austin Patterson Disston Architects, LLC on this project.
We build barns and garages that are used for cars, tractors, horses and other equipment.
All of our frames are handcrafted to meet exact project requirements, and we enjoy working with our clients to make sure the details – from design to finish – are just right.
If you like this timber frame, or have timber work questions, we invite you to get in contact or ask an expert!
Have a Question?
The Drawings & Plans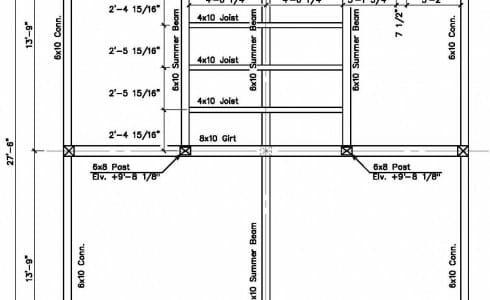 Frame Plans
Download Frame Plans
Bent Profiles
Download Bent Profiles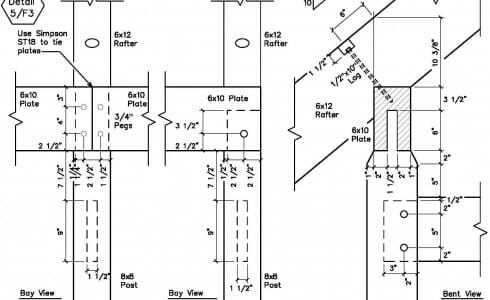 Joint Details
Download Joint Details