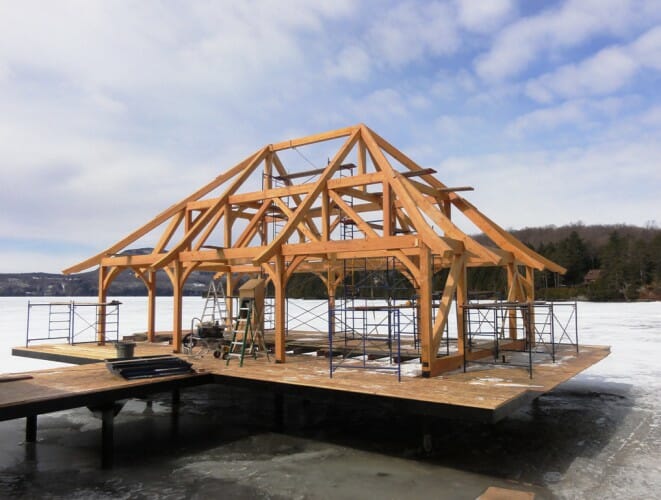 MacPherson Boat House is in Stanstead, QC. The project design features a modified hammer beam and girder truss design with custom scrolled rafter tails. It was challenging, as the frame was required to support the normal snow loads in Quebec as well as two 16,000 pound boat lifts. It was  constructed using douglas fir timber, 1" oak pegs, and steel tension rods.
All of our frames are handcrafted to meet exact project requirements, and we enjoy working with our clients to make sure the details – from design to finish – are just right.
If you like this timber frame, or have timber work questions, we invite you to get in contact or ask an expert!
Have a Question?
THE BOAT HOUSE
The Main House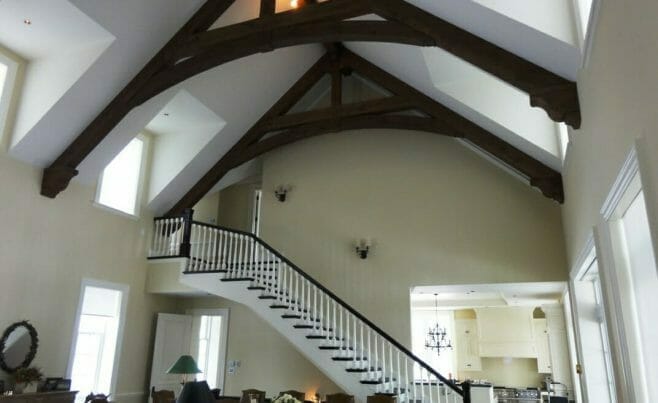 Exposed Ceiling Beams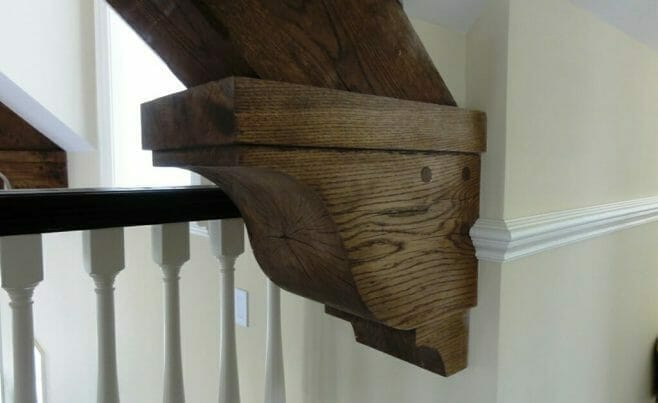 Carved Wood Corbel
More Timber Frames
Have a Question?