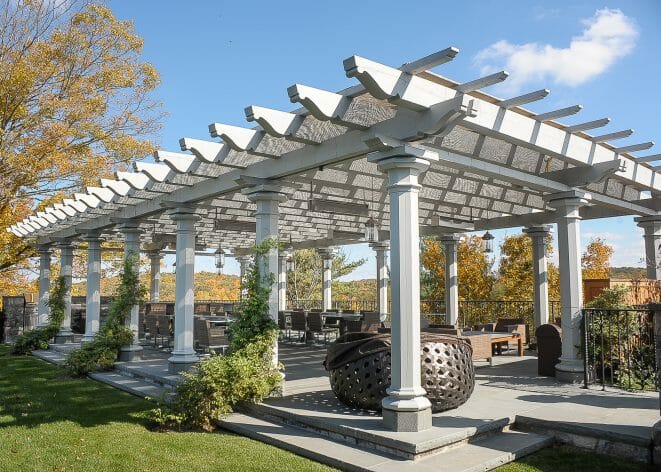 High Winds Pergola is in Bedford, NY. It is a hand hewn white oak frame with a lattice roof. It features custom scroll work on the rafter tails and carrying beams.
The pergola is equipped with a modern outdoor kitchen with stone counter tops and the glass pendant lanterns add elegance to the decor. The space is furnished with comfortable seating to host large groups, making it a perfect backyard entertaining space.
We worked with Interstate Workshops, Inc. on this project.
All of our frames are handcrafted to meet exact project requirements, and we enjoy working with our clients to make sure the details – from design to finish – are just right.
If you like this timber frame, or have timber work questions, we invite you to get in contact or ask an expert!
Have a Question?
Explore The Frame
THE DRAWINGS & PLANS
Have a Question?