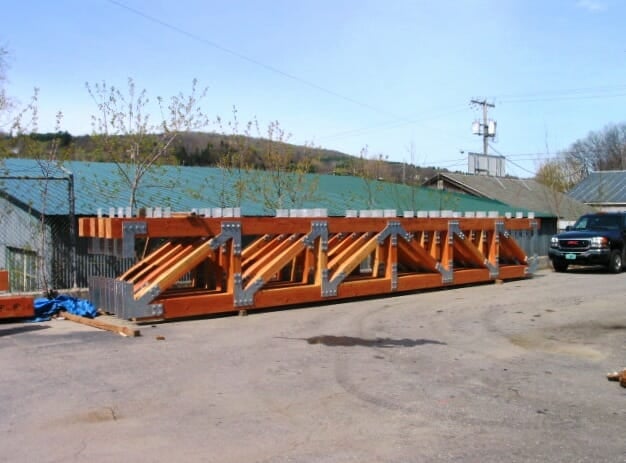 What is a Girder Truss?
Girder Trusses have a long, straight design. They have a top chord and a bottom chord separated by diagonal webs and vertical webs. The top chord is always in compression, and the bottom chord is always in tension. The webs can be in either tension or compression depending on their orientation.In the truss shown here, the diagonal webs are in compression and the vertical webs are in tension.
Timber girder trusses are excellent for large buildings and look great with steel joinery. Primarily, the role of a girder truss is to support other structural elements in the frame, such as traditional trusses, rafters or purlins. For that reason, girded trusses are designed to be exceptionally strong and rigid.
Have a Question?
EXAMPLES OF GIRDER TRUSSES
Have a Question?