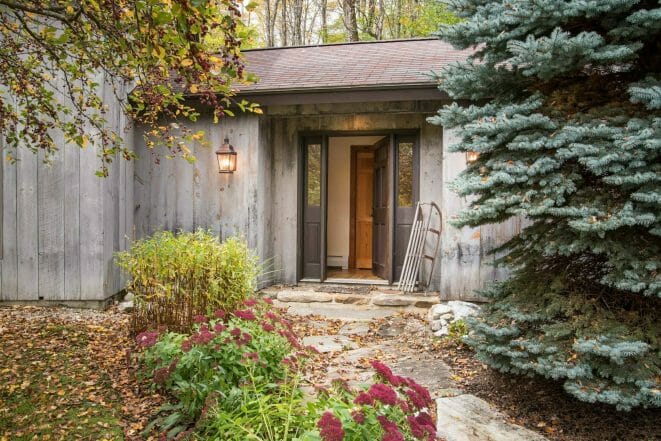 Frequently Asked Questions About Homes
Can You Use Reclaimed Wood?
Yes. If you'd like us to use reclaimed wood for your frame or for part of the frame, let us know and we can source reclaimed timber for you.
If I Buy the Home Frame From You can I Put it Up Myself?
Yes! We can make sure the Timber Frame Home design is exactly what you imagined, we can fabricate the timber frame, ship it to you, and then you can erect yourself with technical assistance from our team.
I saw a Home on your website I like. Can you design and build something similar for me?
Yes! It is incredibly helpful when clients come to us with ideas and inspiration for what they want their home to look like, especially when it's similar to something we've already built. We never build the exact timber frame twice, but we will happily customize your design to meet your exact requirements.
Do you sell House plans?
We like to build what we design, so unfortunately, we do not sell plans. Because of how full our workload is, we rarely take on projects that only involve design work. Because everything we do it custom, we don't have predesigned plans for sale.
Do you sell House Kits?
We sell Timber Packages that include the fabricated timber frame for your house. We may also sell the decking for the roof and walls. We have found that it is more economical for our clients to buy doors, windows, siding, roofing, and general building materials locally, so we don't supply those items.
I saw a Home on your website I like. Will you sell me the plans?
We do not sell the plans from past projects, often because of the structural variables in the design. A house that is designed to resist hurricane winds in South Carolina won't be able to support the snow loads in Vermont. However, if you see a past project that you like we can use that as inspiration to design and fabricate a custom Home for you.
How Much Does a House Cost? Can you give a cost per square foot?
Because every Frame we build is custom and unique, this is a difficult question to answer without knowing exactly what you have in mind. Things like size, wood species, location, etc will all determine the price of your House Frame. Frames are engineered to meet site-specific snow and wind loads. Frames on the sea coast or in the mountains are engineered for higher loads and therefore they are more expensive. Wood species is also a factor, as native hemlock is less expensive than free of heart Douglas fir or oak. Complexity contributes to the cost as well, as a fancy hammer beam frame is much more expensive than a simple truss design. The best way to determine the cost of your project is to give us a call and talk through the options.
How Long will it take to get my House Built? What's the Time Frame?
It will take a few weeks to customize and approve the design, assemble the quote, and order the materials. After that, you can expect your Timber Frame to be delivered in 10-14 weeks from the time we receive approved shop drawings back from you.
I Bought a House Kit from another Company. Can I hire Your Crew to Assemble my Home?
The crew that cuts our timber frames is the same crew that erects the frames. While that's great for clients who buy their House Frames from us and then have those same skilled craftspeople assemble the frame at the building site, it means that due to our workload our crew isn't available to assemble any timber frames they didn't also fabricate.
Will you Build the Entire House from Start to Finish?
Vermont Timber Works will work through the design and engineering of the Timber Frame, and we will fabricate and deliver/erect the Timber Frame. You will need to hire a contractor or builder to complete the Home by adding siding, windows, doors, roofing, etc. We are happy to work with the local contractor to provide technical assistance.
I saw a Home Design I liked on another Company's Website. Can you Replicate the Design?
We accept inspiration from everywhere, but we believe that it isn't ethical to copy another company's design. While we are happy to incorporate elements from other designs into your custom Timber Frame Home design, we are unable to copy or replicate other company's designs.
Can I just buy Steel Brackets/Plates/Tie Rods I see on your Trusses?
We don't keep any steel plates/brackets/tie rods on hand or "in stock." And unfortunately, due to our workload, we don't have the capacity to provide any custom steel fabrication unless we will also be fabricating your Timber Frame as well. If you're only looking for steel work, contacting a local steel fabricator near you would be a good place to start.
I'd Like to Use Wood I already Have For my Home. Is this possible?
It is possible, and it is fun to use the timber from your land in your home. Some things to consider would be the current condition of the wood. If it's still in tree form you'll need to have someone cut down those trees, and then send the wood to a lumber mill. If it's already milled, you'll have to consider its condition and the size of the timbers you have. Once it's been milled, you would ship it to us and we would fabricate the timbers into your house frame. Often there is extra labor and shipping on your end, so it is not always less expensive to use your own wood, but it does make a great story.
Do I need to Find an Architect to Design My Home?
It's not a requirement but it will be helpful to work with an architect or design professional who can design you a complete home that is exactly what you want. This will ensure that the home you're building and the timber frame VTW designs for that home is exactly what you have been envisioning and that everyone involved in the project shares the same vision.
Can I just Hire You to Design and Fabricate Decorative Trusses for my Home?
Yes. We have worked with clients who wanted only trusses in one room like the Great Room or Dining Room. We can design trusses for your home whether they need to be structural or purely decorative.
Do I need Plans or Drawings before I can get a Quote?
Having drawings or plans already prepared when you contact us helps us provide you with a more accurate estimate for the cost of your timber frame, and gives us a clearer idea of what you're looking for. That being said, it is not required. Some clients send images of projects that they like to give us a sense of what they are looking for. In all cases, we always strive to design a frame that meets each client's vision.
Will you work with an Architect or Contractor of my choosing?
Yes. We have a good working relationship with many architects and building partners and will be happy to work closely with any other company or building professional you chose to be apart of your project.
Where can I find someone who will design me a Home that will incorporate a Timber Frame?
Often times we recommend people start with sketches and your own research and find an architect or designer whose work you like. After a set of plans or drawings have been made, we can design a timber frame that will work with your plans.
Do You Offer Financing?
At this time Vermont Timber Works does not offer any kind of financing for our Timber Frames.